by Laura Kazimierska
One of the most common questions we get from new divers is how to use less air underwater?
Even though it's not a competition, when you realized that after the dive you have more air left than you buddy it gives you that feeling of satisfaction.
Using less air on a dive is of course more than just that, primarily it extends your dive time.
But what can we do to actually improve our air consumption?
First of all, having a good buoyancy control helps a lot. There is a lot of exercises you can practice on a dive or sigh up for PPB speciality to get an idea.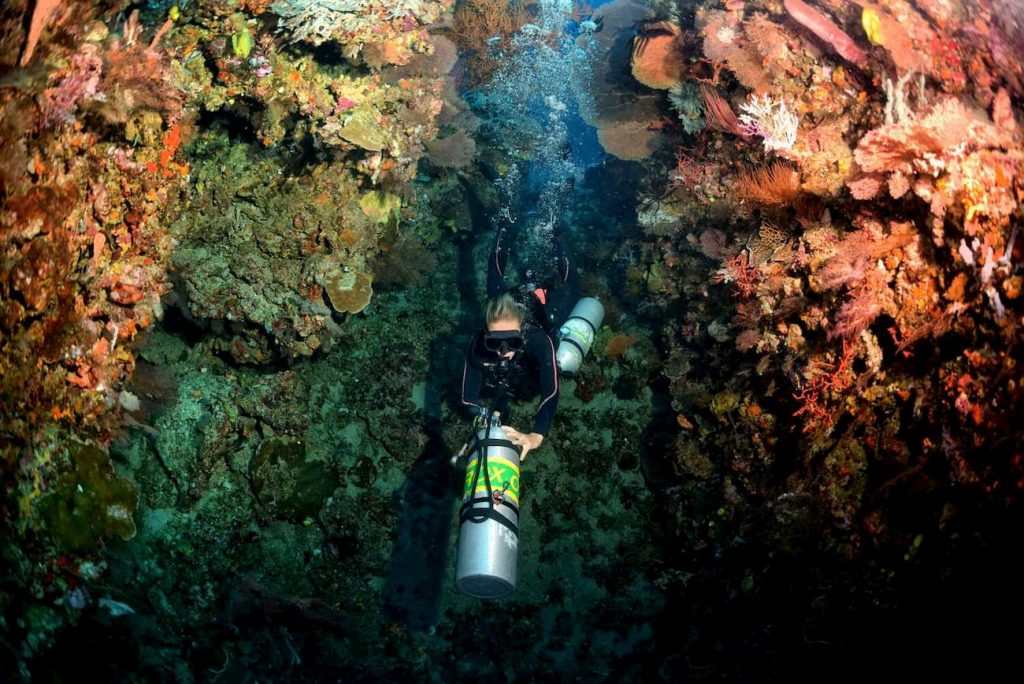 You can also count the how many seconds it takes you breathe in and breathe out. You want to be berating out for twice as long, imagine you breathe out through a straw.
Engage your diaphragm instead of your lungs and try not to take full breaths all the time.
Relax, don't use your hands to move around and get as streamline as you possibly can. Keep equipment in place, stay in horizontal trim to create less drag and of course practice, practice and once again practice.