testimonial by Alyssa Dietz
I am so happy I chose Trawangan Dive Centre to complete my Divemaster Training! The people are amazing and the dive sites are both beautiful and challenging – everything I was looking for in my DMT (Divemaster training).
The prices for dive courses are standard across the board for every dive shop in the Gilis, so choosing a shop for my Divemaster training really came down to ambience and professionalism- would this shop be a place I could spend 10 hours a day, every day? And are the instructors fun, safe, and committed to continually developing their own skills? TDC (Trawangan Dive Centre) checked off both of these boxes and then some.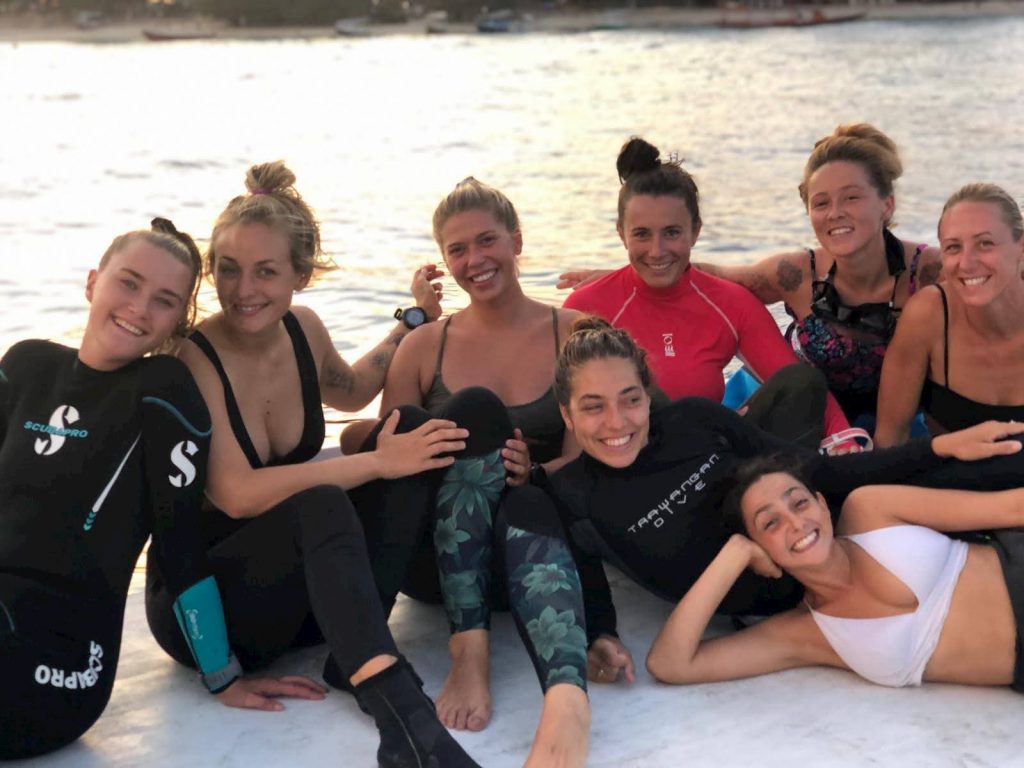 TDC is so welcoming (not to mention the bar and restaurant on site), I found myself spending my free time hanging out around the shop and learning more about diving just by proxy. The instructors and DMs (Divemasters) were constantly developing on their personal skills, whether practising side mount or expanding into tec diving with the rebreather course. This was the enthusiasm for diving I had been looking for to complete my training, and Trawangan Dive Center delivered.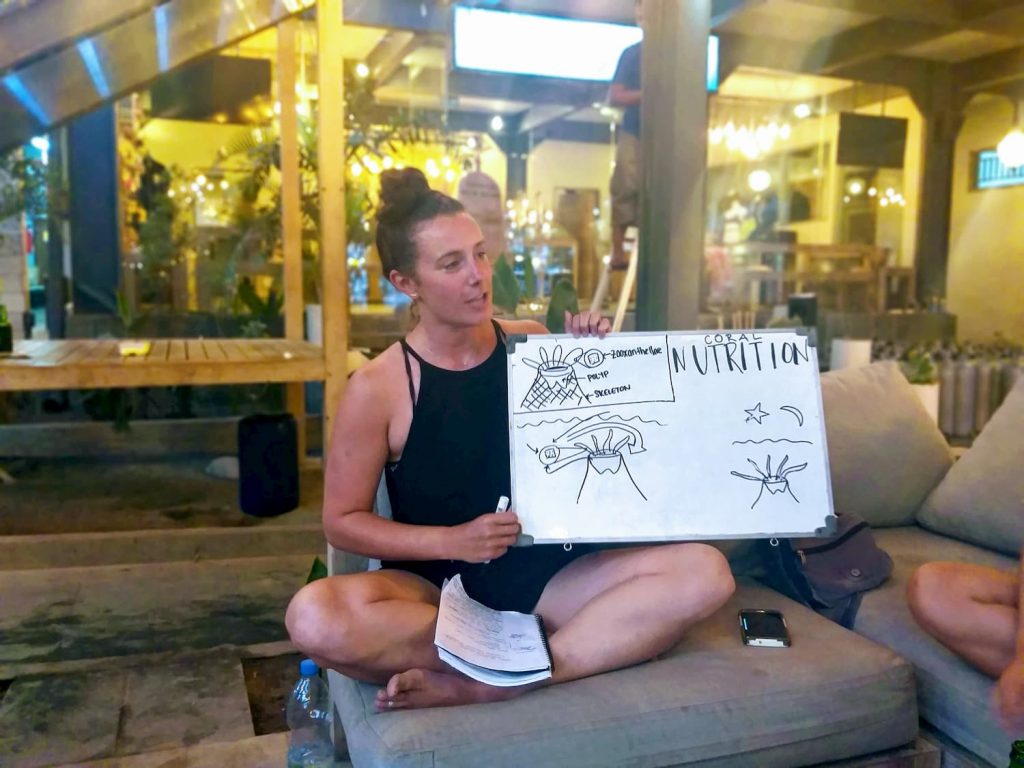 Every instructor is willing and driven to help, regardless of whether they are your mentor, and getting exposed to a variety of teaching/diving styles was priceless when it came to improving my own skills and becoming the best diver I could be (for now at least!). The dive sites around the islands are beautiful- the huge variety of fish, corals, sharks, and turtles meant no two dives were ever the same and there was always something new to see and learn.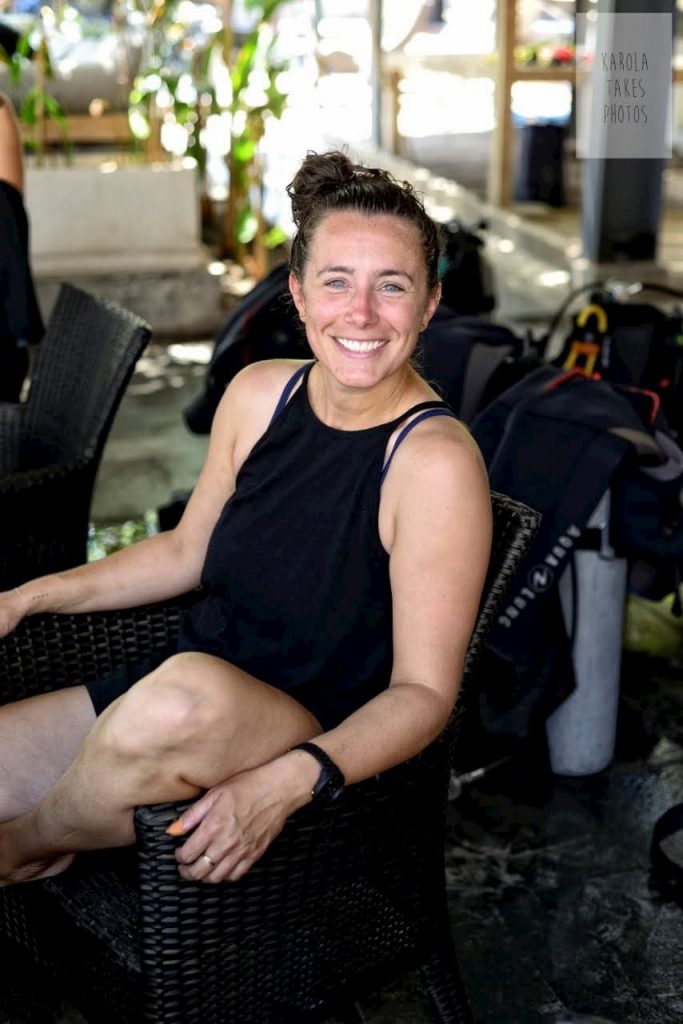 TDC also encourages trainees to get involved with the local community and island life- from joining in beach clean ups on Friday afternoons to heading down to Lava Bar for some Rock and Roll bingo (Steve Winwood for the win!)
Bottom line, I would recommend Trawangen Dive Center to anyone interested in diving the Gili Islands. Whether you're looking for a fun dive or advanced training, TDC is the place to go!
Written by Alyssa Dietz