by Laura Kazimierska
One of the most common questions we get from divers of all levels is how to use less air while diving?
Even though it's not a competition, when you realize that you have more air left after the dive than your buddy, it gives you that feeling of satisfaction, right?
Of course, using less air on a dive is more than just that. Primarily it extends your dive time.
But what can we do actually to improve our air consumption when SCUBA diving?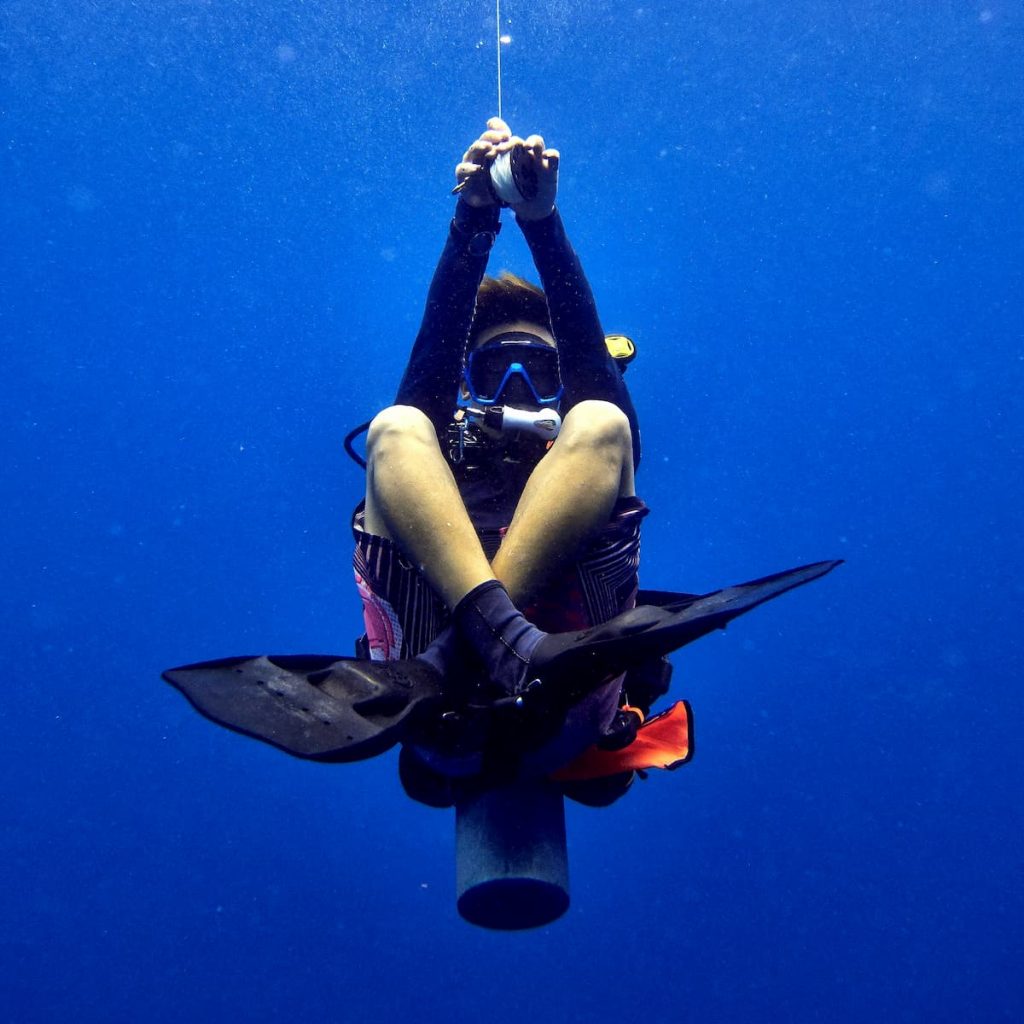 First of all, having good buoyancy control is key. There are many skills and exercises that will improve your buoyancy, therefore, your air consumption. You can practice them during the dive on your own or, better yet, sign up for a PADI Peak Performance Buoyancy Speciality Course to get guidance from a SCUBA instructor.
To improve air consumption whilst diving, you should also try to count how many seconds it takes you to breathe IN and how many to breathe OUT during a dive. It's important that when you do this for the first few times, underwater conditions are relatively easy, and you are calm. Ideally, breathing out should take twice as long as it takes you to breathe in. However, do not try to hold your breath while diving. Instead, imagine that you are breathing out through a straw.
The other thing that helped me improve my air consumption was engaging my diaphragm instead of my lungs, kinda like in yoga breathing. Also, try not to take full breaths all the time during your dive. Do that only if you need to adjust just your level at depth slightly.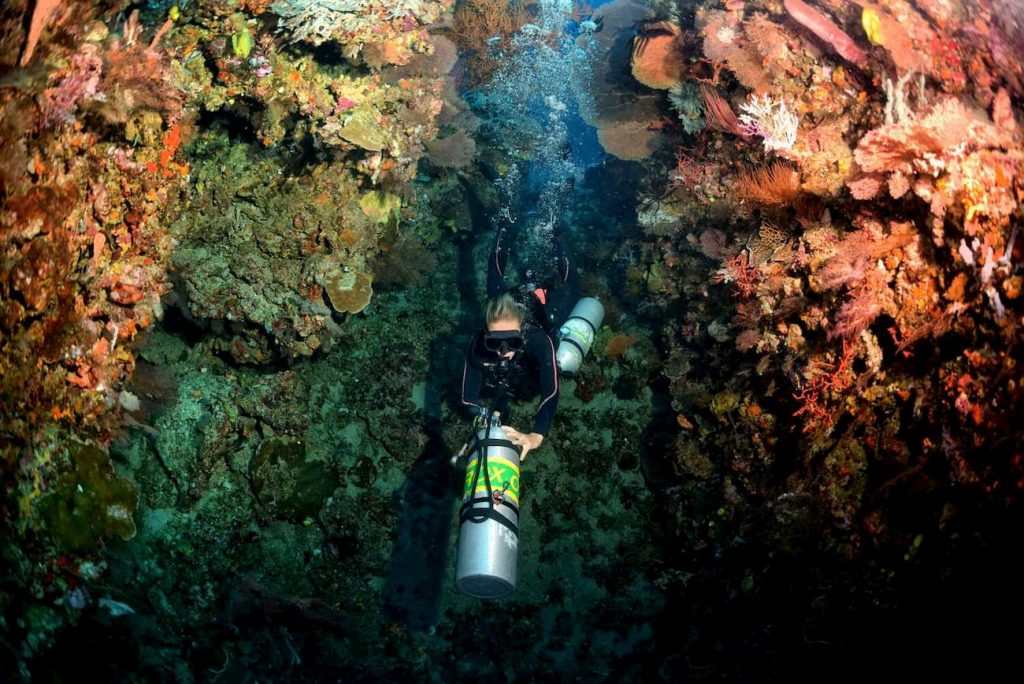 And of course, relax, don't use your hands to move underwater and get as streamlined as you possibly can during your dive. Keeping equipment in place is one way to do that as well as staying in a horizontal position or engaging your muscles to hold the perfect trim. This way, you create less drag.
Improvement comes with time. So the best way to get better is, of course, to practice, practice and once again practice. Be patient with yourself and fall in love in the process. You've got this. 😉
For more tips on becoming a better diver, join one of my courses and don't hesitate to contact me with any questions.