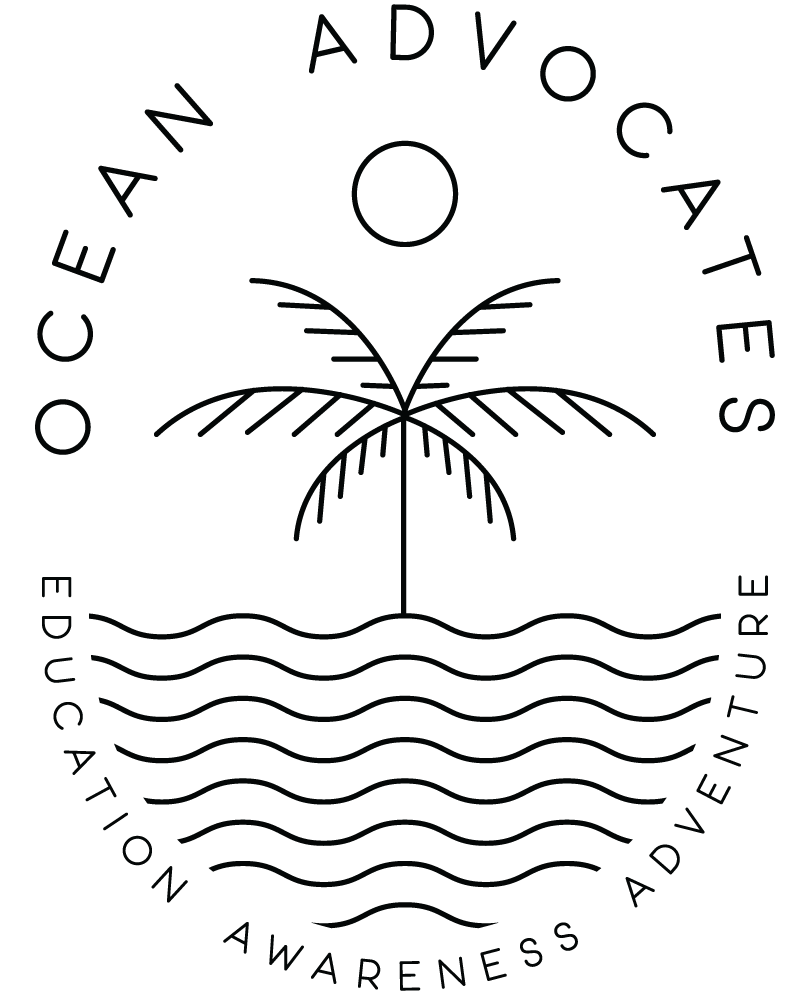 Ocean Advocates Divemaster Program
Education Awareness Adventure
Unlimited:
Epic fun diving
Starting Price:
IDR 22.000.000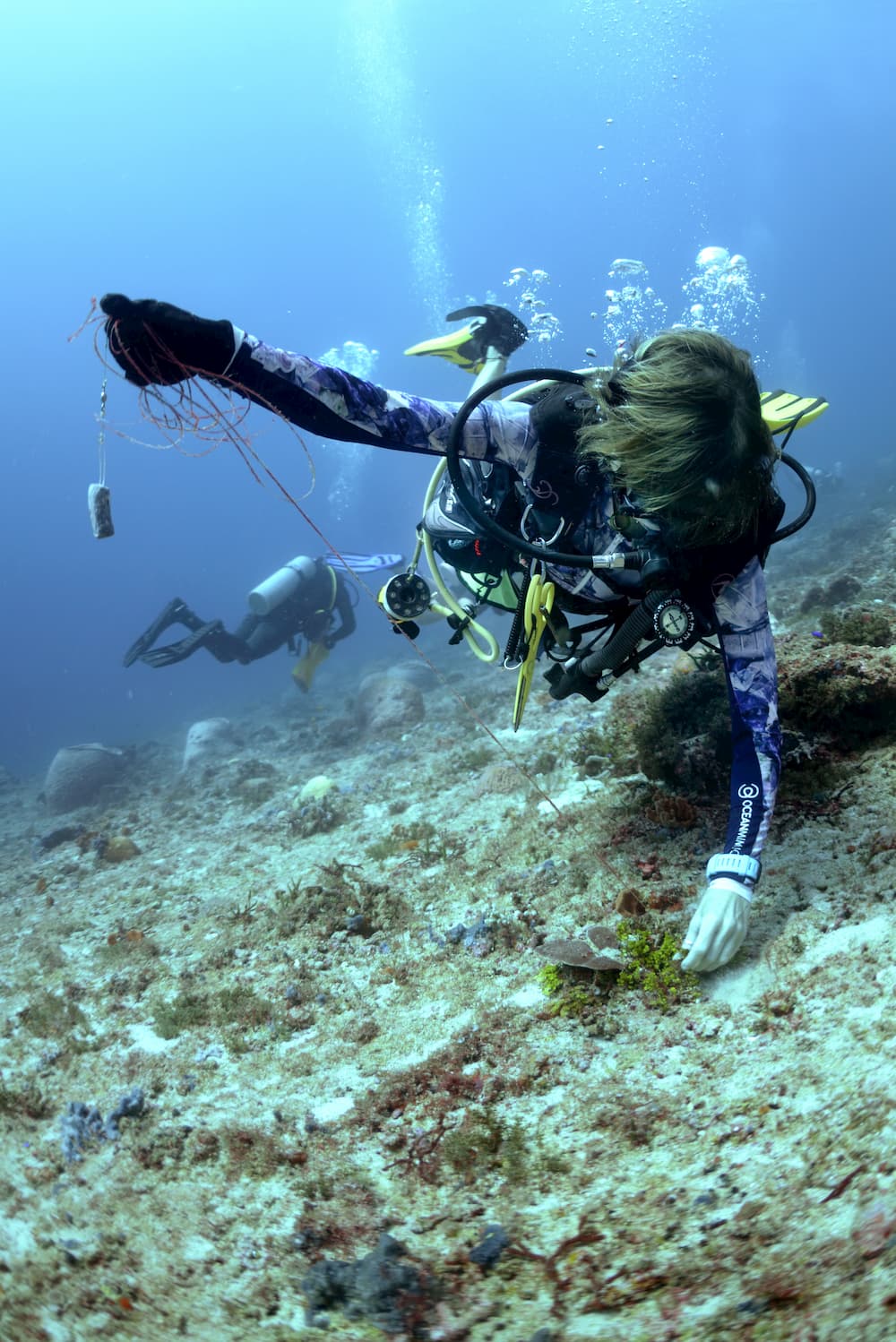 Dedicate your Divemaster training to the ocean Ocean Advocate Divemaster Package
No matter where you live on the planet you are connected with the sea. For those fascinated with marine life, conservation, and the eco way of living we created the Ocean Advocate Package. It's a program not only for marine biology students but anyone who would like to gain more knowledge about the life below the surface, the threats the oceans are facing, and discover new ways to give back to the community on the island and beyond.
The Ocean Advocate Divemaster program is super flexible. You will not only learn about diving but also share experience and responsibilities with the team of other professionals working in a very successful dive operation.
Make your first step
in professional diving
Course Outline
During this program you will complete all the Standard Divemaster requirements as well as focus on environmental issues and expand your knowledge on marine life conservation.
The package include Project AWARE Shark Conservation speciality, Ocean Quest Coral Propagation course, Gili Eco Trust tour, Intro to Bio Rocks and reusable Trawangan Dive water bottle. As well as other additional workshops listed below.
You also have an option to add more speciality courses to your package at any time.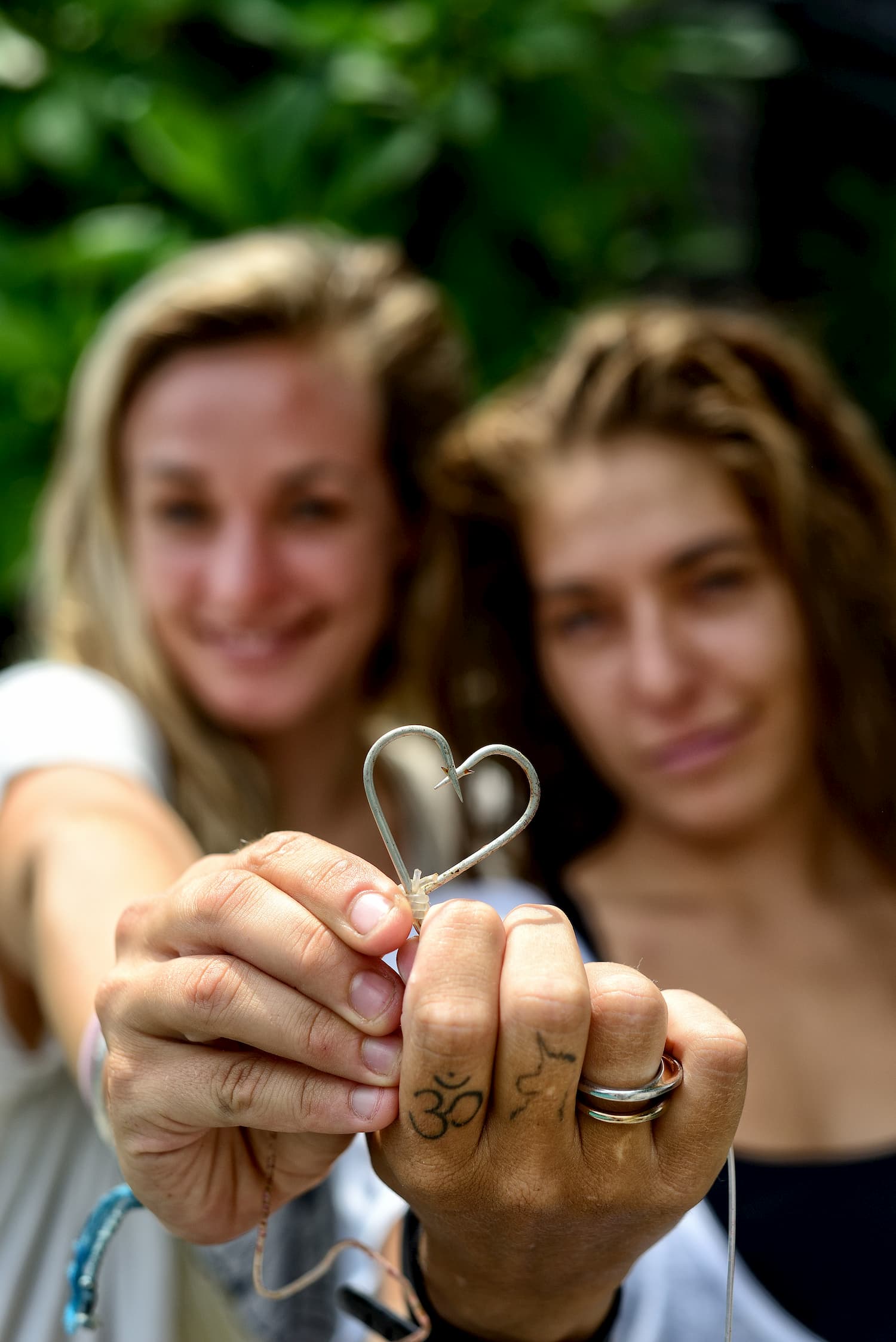 Start your course whenever you want.
Simply send us a message via the formular at the end of this page or send us an email to:
info@divemastergilis.com
*Not included Crew Pack (Materials) IDR 4.000.000. Not included PADI Application Fee AUD 220. Application fee should be paid directly to PADI after completing the course.
What's included in your Ocean Advocate Package Free fun diving during your course Hands-on experience of working in a busy dive centre Discounts on meals and accommodation in our restaurant and hotel Discounts on equipment in our retail dive shop Theory workshops: Physiology, Physics, Fish ID, Currents and Coral Buoyancy practical workshop Gili Eco Trust Re-Cycling Tour Project AWARE Shark Conservation Speciality Course Ocean Quest Coral Propagation Course Help with organizing Eco Events Additional Dives Against Debris Collecting data on adopted dive site 2x Trawangan Dive T-shirts Re-usable Trawangan Dive water bottle
This course doesn't include PADI Divemaster materials Food, drinks and accommodation Ocean Advocate Package Prerequisites
Age and diving experience
18 years old, Certified rescue diver & minimum 40 logged dives to begin the Divemaster course.
Be Fit for Diving
Fit for diving and medical clearance within the last 12 months.
Emergency First Responder
Emergency first response primary and secondary care (CPR and First Aid) training within the last 24 months.
Our team of highly professional PADI Instructors
The team of knowledgeable instructors will lead your progress from the moment you step into the dive centre. We all have the same goal in mind, care for the ocean, and the future of it. Our aim is to pass the knowledge and passion for diving to our Divemaster candidates.
The Ocean Advocate Divemaster Package is an extension of the Standard Divemaster Package. Visit the Standard Divemaster Package page to learn more about your standard course.
Course Components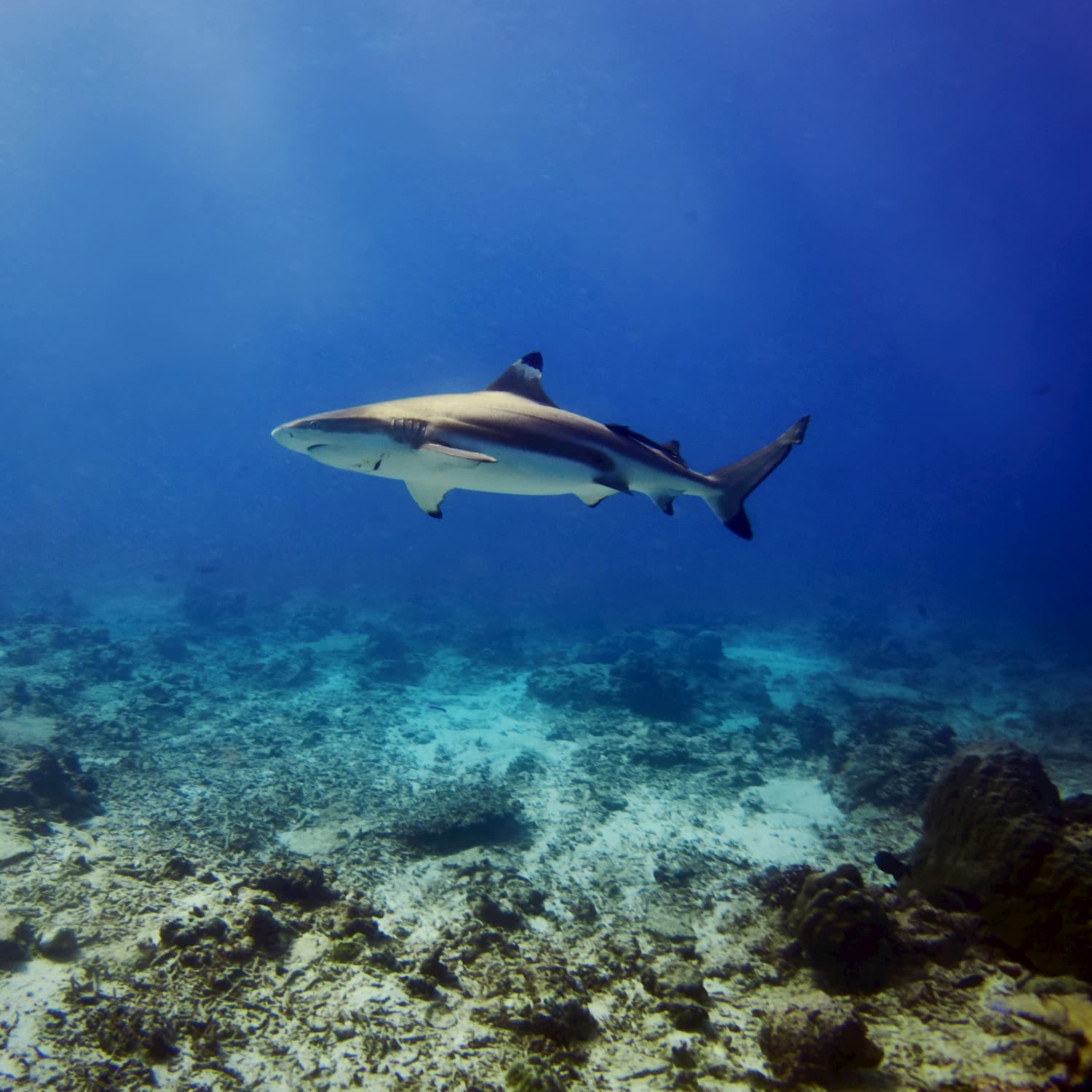 help secure a brighter future for sharks
Project Aware Shark Conservation Speciality Course
Sharks have been around the oceans for more than 400 million years yet they are often misunderstood. They are incredible, highly skilled Apex predators and the health of our marine ecosystem depends on them. Unfortunately at the moment, they face a massive threat due to human activity. With this course, you will dive into the world of Gili Sharks. You'll learn about their habitat, behaviour, threats they're facing, and what you can do to help.
In addition, you can sign up for an educational field trip to Lombok. We'll visit a fish market where many shark species are being butchered and sold for the shark fin trade so common in South East Asia. Additionally, you can take a snorkeling trip with the ex-shark fisherman contributing to creating an alternative source of income for local community.
gain an understanding of the human impact on our ocean environment
Ocean Quest Coral Propagation Course
Have you ever thought about becoming an underwater gardener? Now you have the chance to do it! In this course, you can get hands-on experience in building a coral nursery, learn coral propagation techniques, and discover new ways of protecting the reef.
Start with basic coral identification and progress into an understanding of the coral life and reproduction cycle, taking into account the risks we might expose them to in the transition period, from the natural environment to the propagation stage. It's an exciting way to start your adventure with ocean conservation.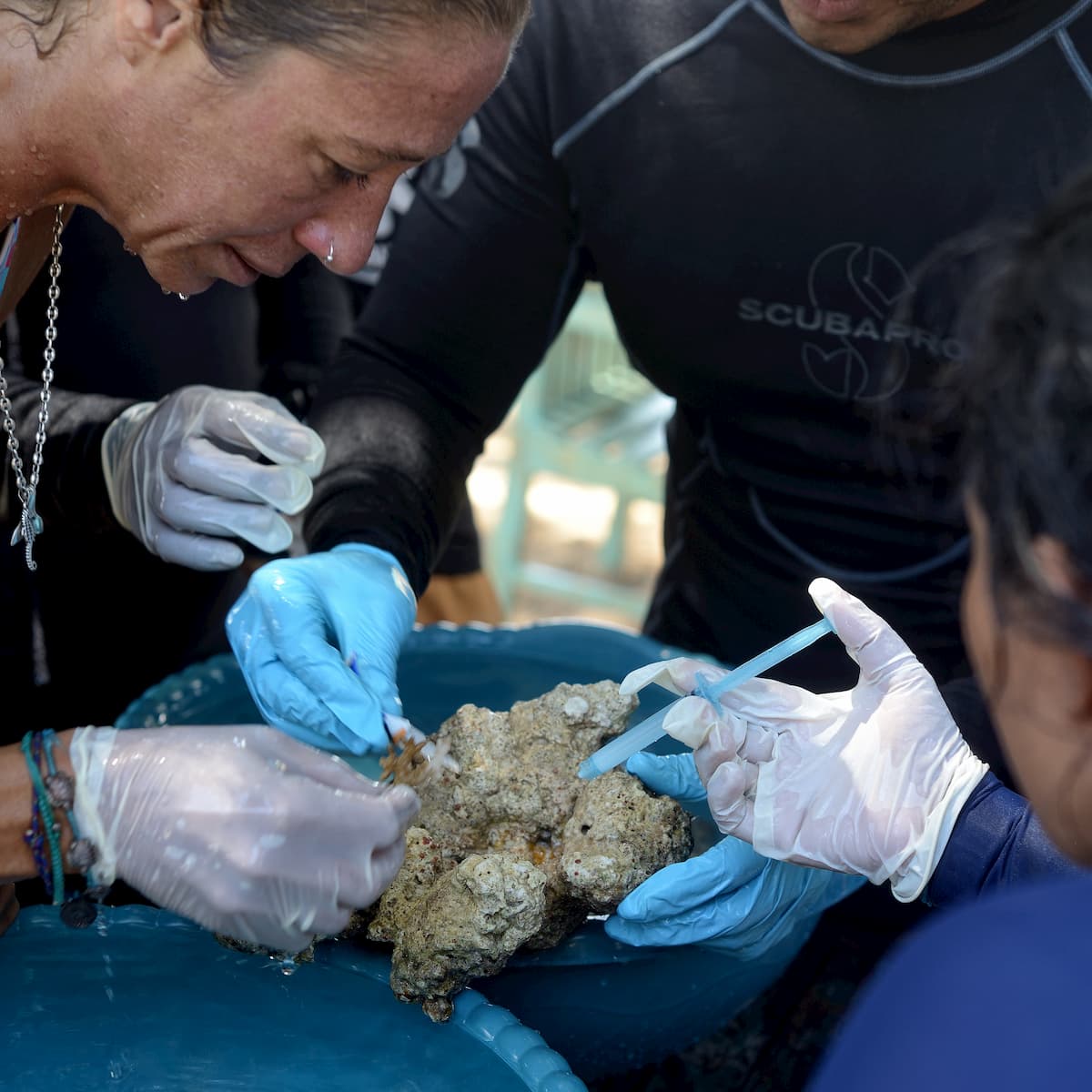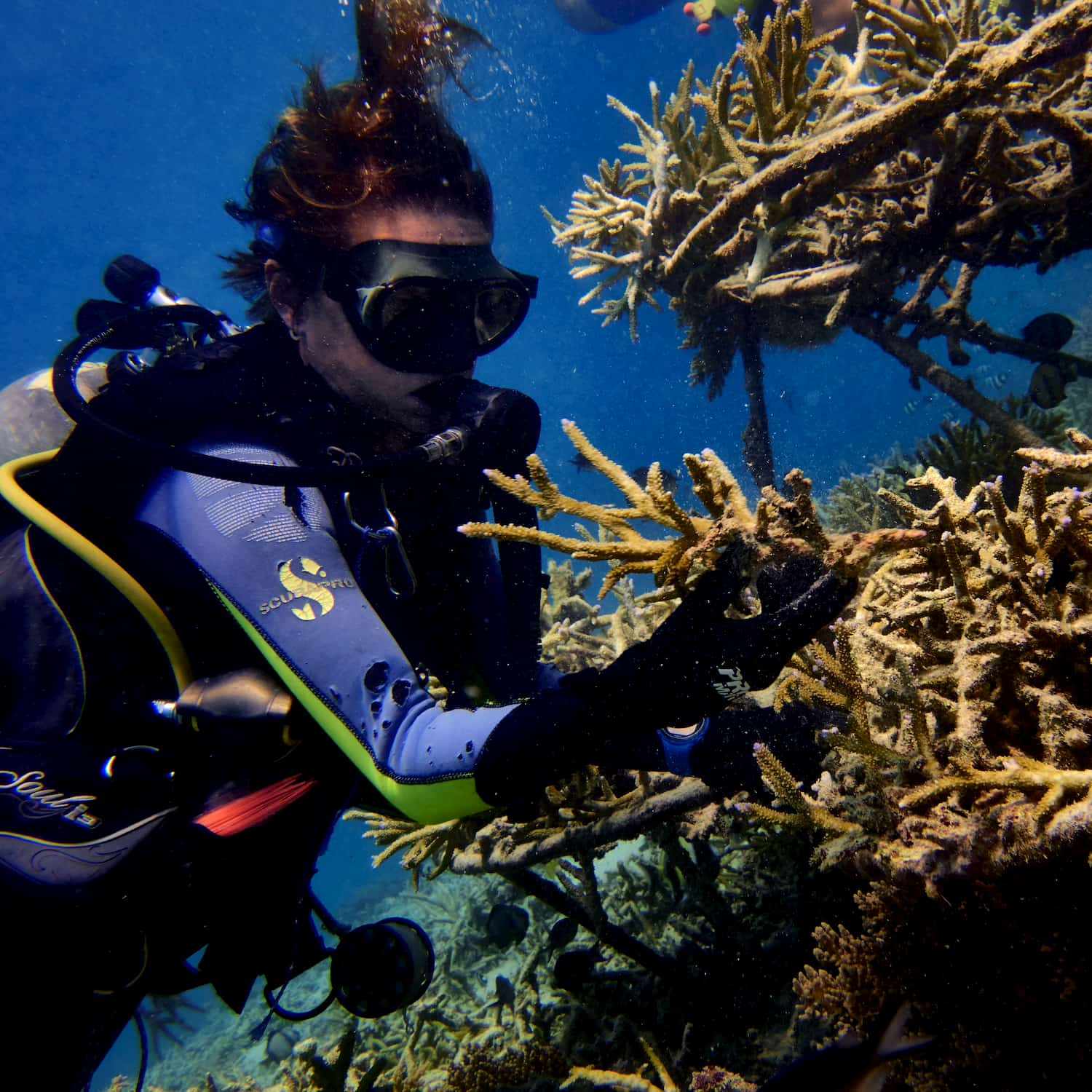 Gain further knowledge in coral gardening and Biorock maintenance
Introduction to the BioRock
Bio Rocks are man-made structures that will create artificial reefs. Around Gilis we have more than 100 of them and it's one of the biggest reef restoration projects in South East Asia. As a part of your program, we will take you on an eco-snorkeling trip and explain how those amazing constructions use the power of science and nature to create a shelter for our wonderful marine life.
understand the impact that Tourism has on our Island and ocean environment
Gili Eco Trust re-cycling tour
To become a true Ocean Advocate is to understand not only the beauty of the world but also dig deeper into the disturbing truth of human nature. Your bike tour with Gili Eco Trust will take you through the heart of the island to see the true paradise that Gili Trawangan is. Immerse yourself in Sasak culture and then explore the darker side of the development on the island – the dump. With 20 tonnes of trash being collected from businesses every day, each one of us contributes to expanding amount of waste left behind. We think it's important to get an idea where your trash will end up and what projects are run by the island community to manage the rubbish problem.
Uncover the "other side" of tropical paradise and learn how you can create a change by re-cycling, reusing and making responsible choices. Get involved and pass that knowledge to others once you're back home.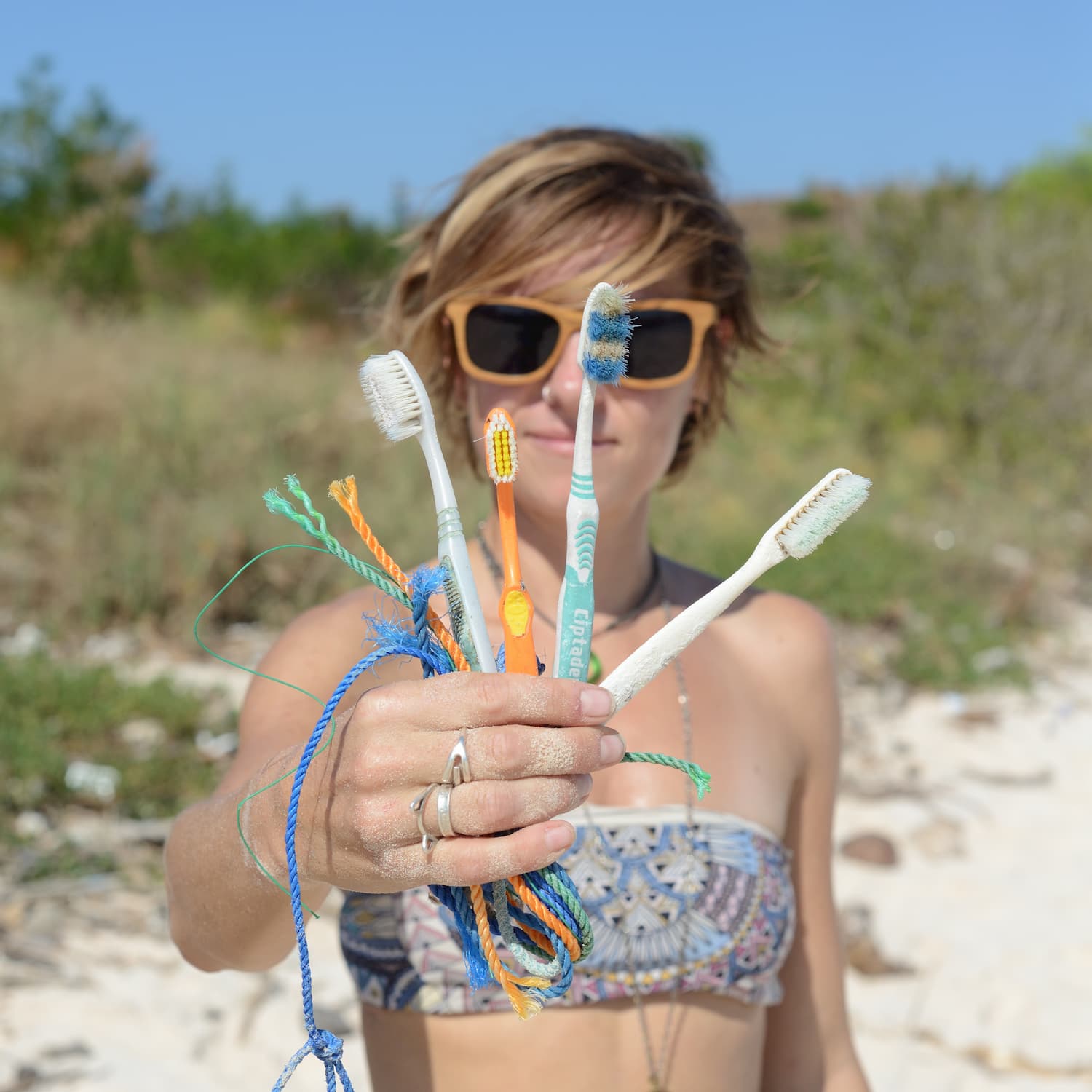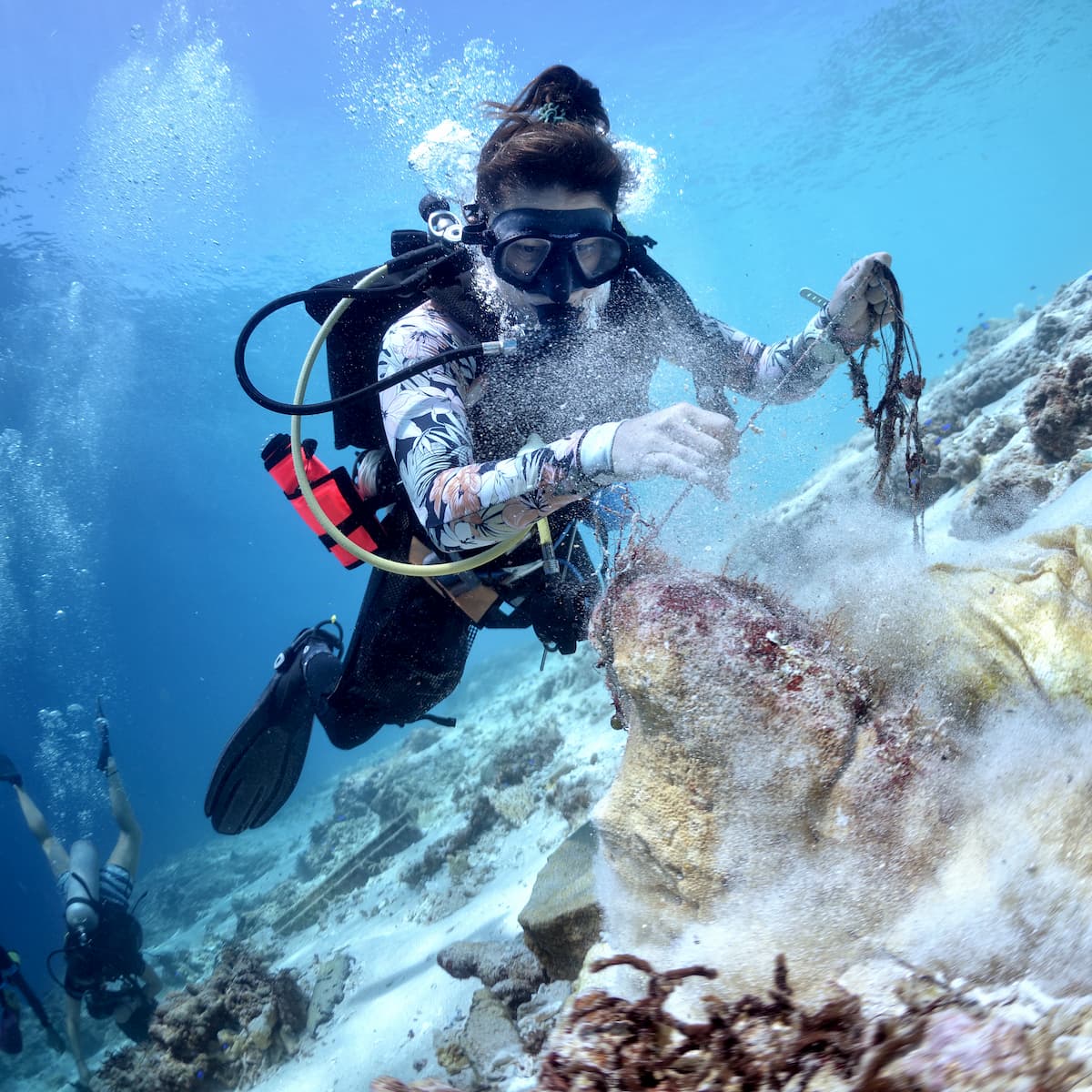 You can be part of our project
Collecting data on adopted dive site
In 2019 as a part of the conservation project, Laura Kazimierska a.k.a. Kazi, in association with Trawangan Dive and project AWARE, adopted one of the local dive sites; Shark Point.
From that point onwards our Divemaster trainees and instructors are contributing to collecting data on marine debris found underwater, conditions of the coral reefs, and other marine life on that particular location. Now YOU can be a part of that project as well.
understand the devastating impact that trash has on our ocean environments
Dive Against Debris
Don't ever let your dives go to waste! Plastic pollution is a huge issue that our Ocean is facing today and more often we see that on our dives. Therefore we encourage our divers to join forces with Project AWARE and collect debris found on local dive sites. As the only underwater debris data collection program of its kind, Dive Against Debris both, improves the health of ocean ecosystems through localized volunteer efforts and provides valuable information about underwater debris to help enforce policy change.
Get ready to make every dive your survey dive for a clean ocean!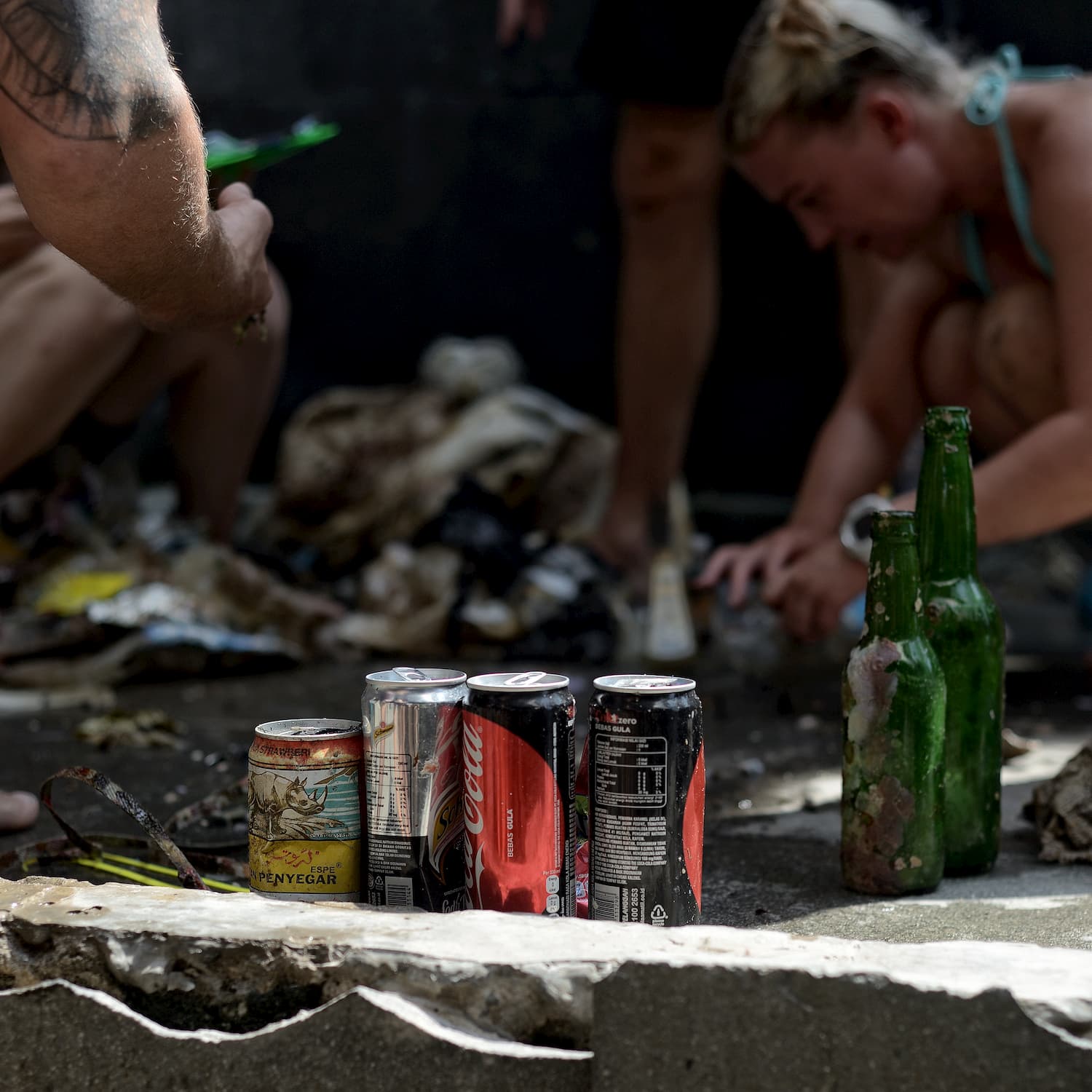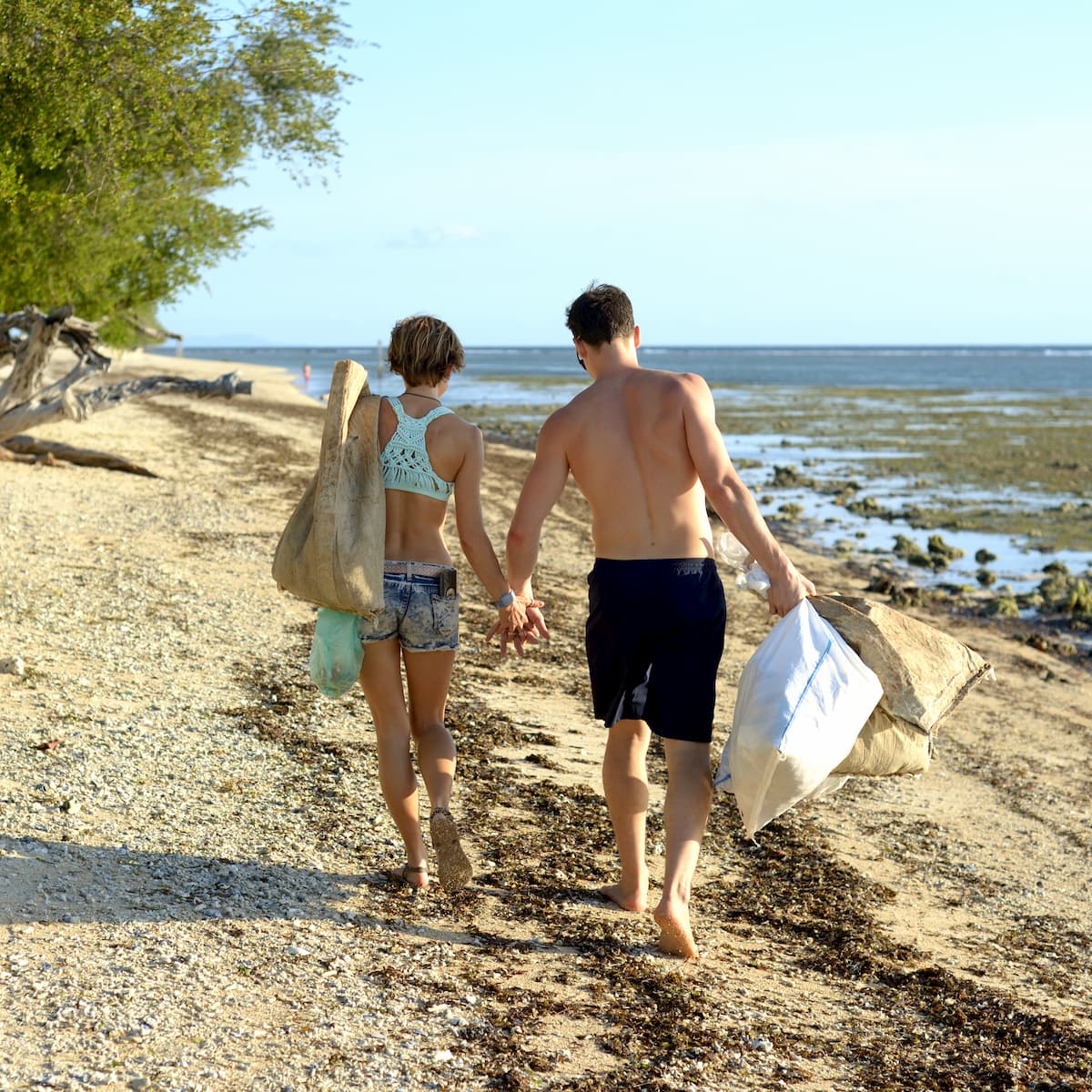 Plastic pollution and irresponsible human behaviour affects every part of the planet.
DEbris Free Friday
Plastic pollution and irresponsible human behaviour affects every part of the planet, the Gilis are no different. That is why, every week, we join force with Gili Eco Trust (local NGO) in their Debris Free Friday. This island clean-up gathers divers, tourists and the local community together for one hour, to collect debris, litter and rubbish brought by the ocean to our beautiful beaches. The event starts at 5 pm and it's location changes every week. All the eco-warriors are rewarded with an ice cold beer (or soft drink) for participation and great effort!
What a fantastic way to start your weekend!
get involved and give back to the local community for a brighter future
Help with organizing Eco Events
Now it's your turn to give back to the community! Your task is to get the islanders involved and organise an eco-event. From underwater or beach clean-up, environmental awareness campaign, to fund raising events amongst local community. It's your time to shine, so allow your creativity to take over and help the island preserve it's beauty.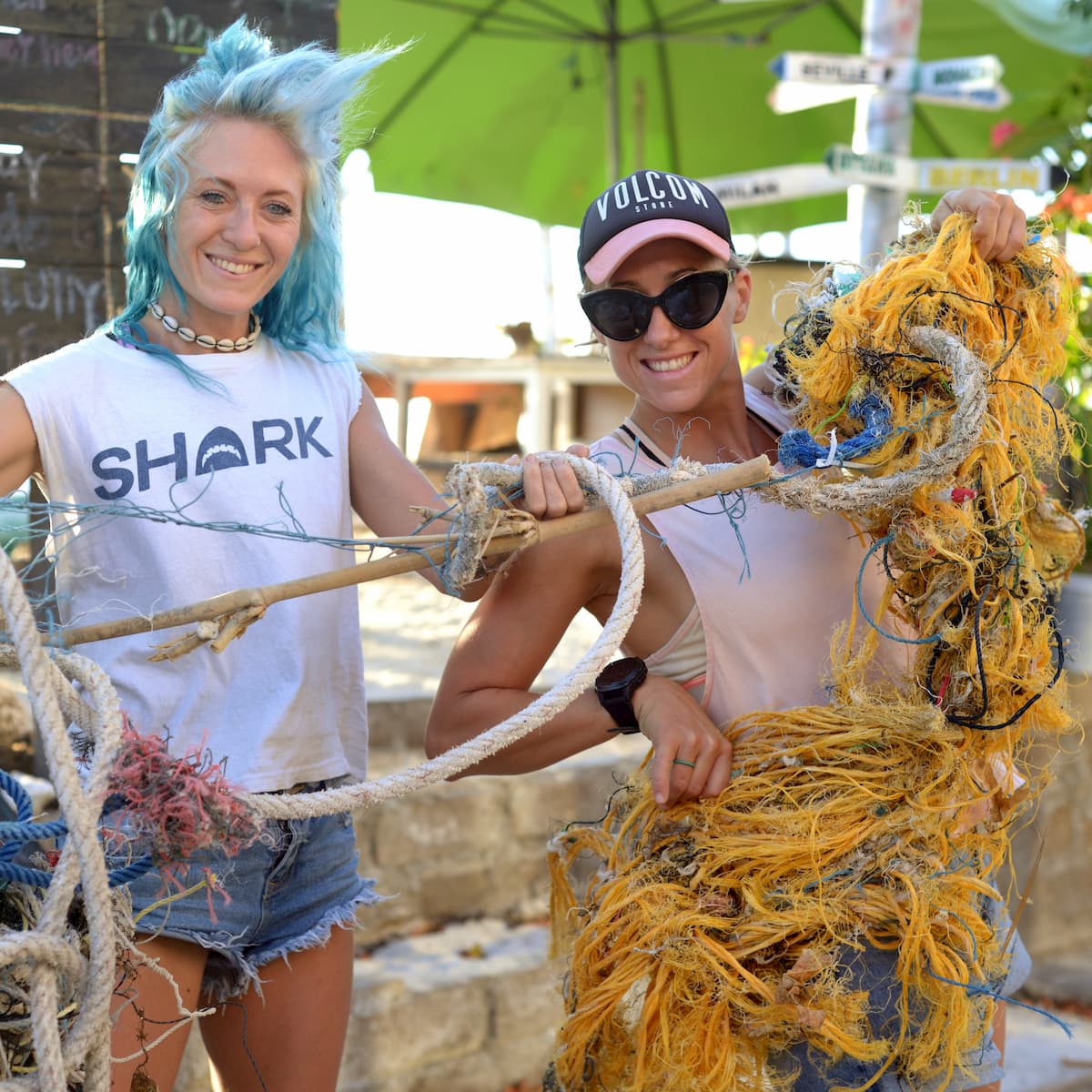 Take a look at our other available Divemaster Packages
Divemaster Packages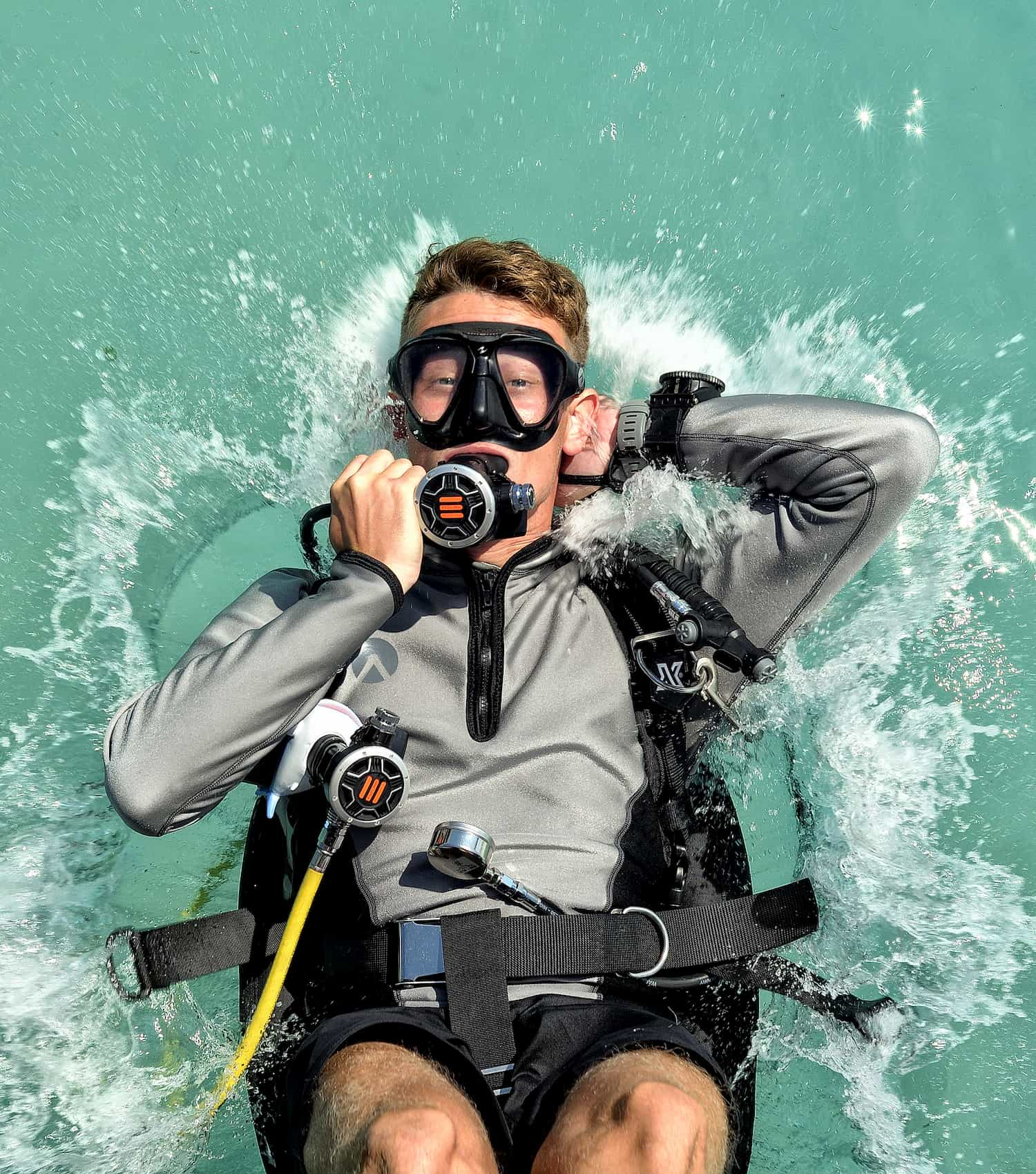 Divemaster Package
Standard
For those who are pursuing the Divemaster program as the first step to a professional career, becoming a better diver or simply to take a break and do something fun we offer standard package.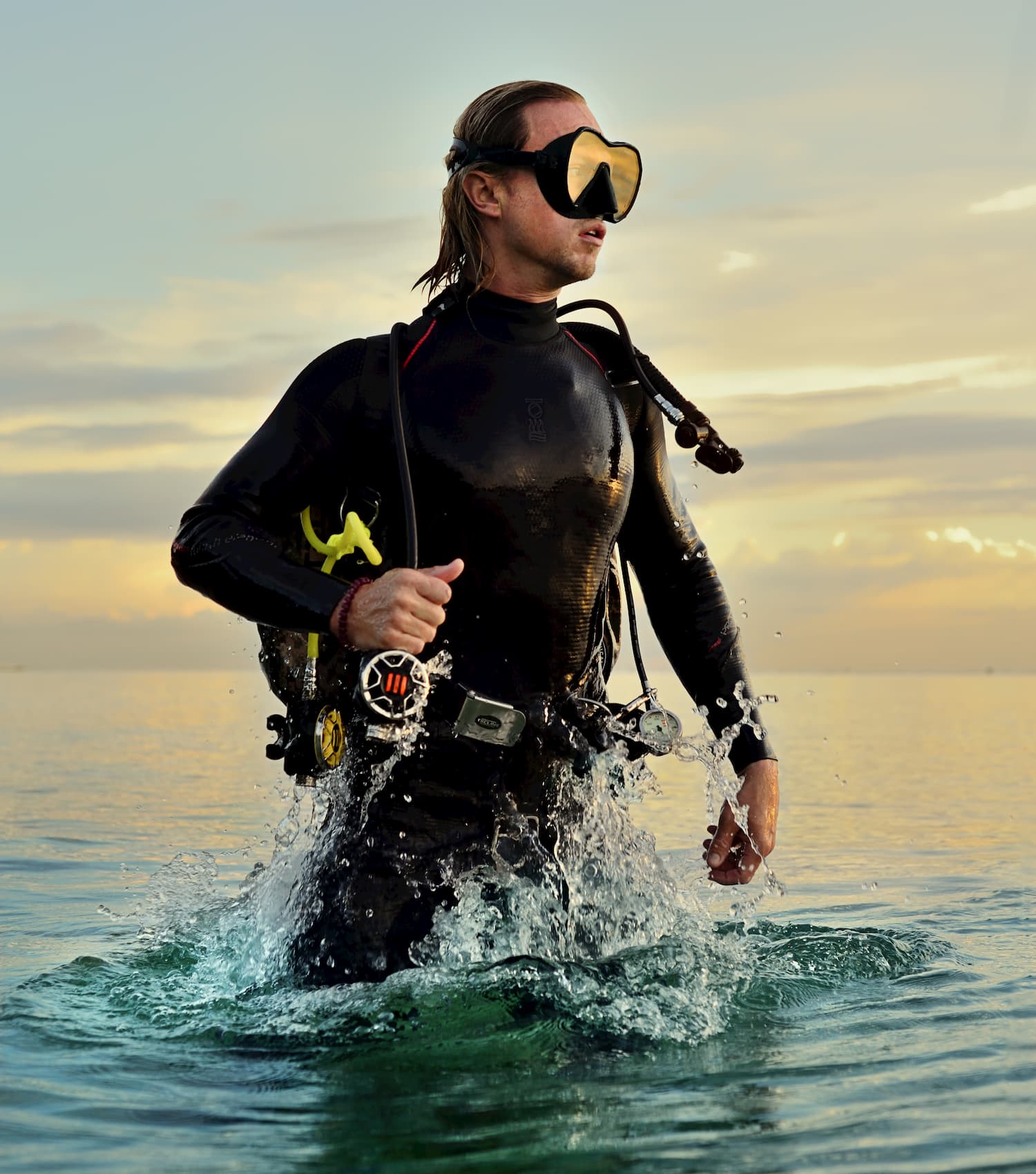 Divemaster Package
Adventure
The Adventure package is for those deeply interested in the technical side of diving. Whether you would like to try different scuba equipment or want to get comfortable in various underwater environments. Book your course now.
If you have any question we are here for help!
Trawangan Dive Centre, Main Beach Road, Gili Trawangan