Professional diving development cater to your needs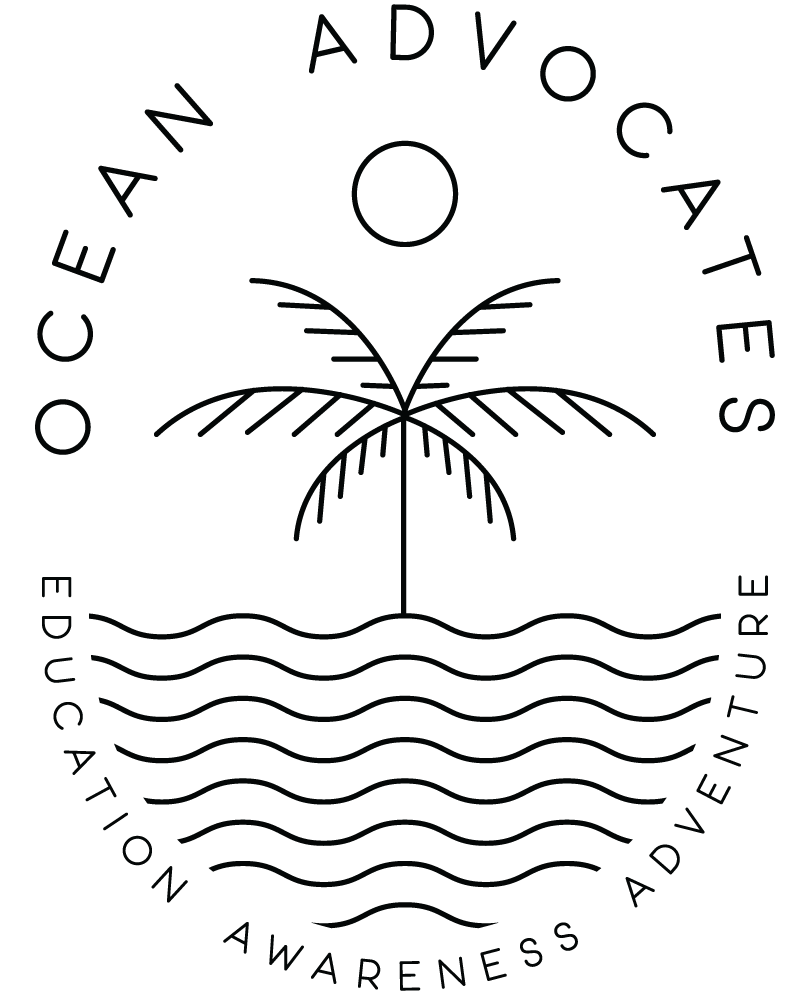 We are your personal dive development consultant helping to choose the best location for professional training. Located on one of the tropical paradise islands, we run our programs through various dive centres worldwide. We offer Divemaster programs managed by dedicated Instructor Trainers and provide options for future progress with Instructor Development and Technical Courses if you wish to follow that path.
The 'Go Pro' Program will fully prepare you for further development as a dive professional. Our dive divemasters and instructors are confident, knowledgeable, and ready to work anywhere in the world with the proper skill set and attitudes.
Our mission is to provide an exceptional Dive Career Development Program through personal training, consultation and support.
With that in mind, our Dive Pros are aware of the environmental issues and the responsibility they carry as ocean ambassadors and understand the diving business. We aim to develop skilled professionals who are confident above and below the surface.
To ensure the best start on your new career path, we connect You with dive centres worldwide and advise on future progress in the professional diving world.
We believe that practice, patience, dedication, and joy are the ways to succeed in the industry. By focusing on Education, Awareness, and Adventure, we cover all aspects of THE professional diving experience with great fun and personal connection.
Finding a dive center for your Divemaster or Dive Instructor Course is like finding new home. We are here to help you choose the best location for your needs.
We work with dive centers in Indonesia, Mexico, the Maldives, Phillipines, Thailand, Honduras and more. Based on the vibe you are going for, we can direct You to the dive centre you'll jamm with and have truly unique and unforgettable experience.
If you are looking for a place bursting with energy and social life or just a quite hideaway forcused on marine condervation, we got you covered! There is a wide variety of locations offering beautiful beaches and crystal clear water, but also some with more city-like vibe. We will help you find the option best suitable for your personality and budget.
We partner up with the dive centres that hire friendly, experienced and professional instructors with a great work ethic. You'll be trained by passionate team whos love for diving, and care for the marine life is immediately apparent, not to mention contagious.
During your course, you will build friendships that last forever and create a network of people to support you in future developmnet. Before you know it, you will feel you've found a home away from home.
Make your first step in professional diving and become a Dive Leader
Make your first step in professional diving and become a Divemaster on Gili Trawangan
The Divemaster course is the first step to your professional career as a diver. After completion, you'll be qualified to guide certified divers. This includes dive planning and briefings as well as showing them all the amazing creatures and making sure they come back safely after the underwater tour. You are also a role model for other divers and people will look up to you, asking for tips and tricks on how to improve their diving skills. You truly become the Ocean Advocate from this point onwards.
We created two different Divemaster training options. This will give you an idea what is out there, allowing you to follow your interests and develop skills and knowledge in the areas that excite you the most. If you're not quite sure yet the Standard Course is always a good start.
For those who are pursuing the Divemaster program as the first step to a professional career, becoming a better diver or simply to take a break and do something fun we suggest the standard package.
No matter where you live on the planet you are connected with the sea. For those fascinated with marine life, conservation, and the eco way of living we recommend the Ocean Advocate Package.
The Adventure package is for those deeply interested in the technical side of diving. Whether you would like to try different scuba equipment and configuration, want to get comfortable in various underwater environments or if you are really keen to pursue a tech diving path and advance your skills, that's the way to go.
This package includes standard PADI Divemaster course along with additional workshops. This program will help you to understand the local marine life, dive physics, physiology, equipment, and much more.
The Divemaster course itself is super flexible. You will not only learn about diving but also share experience and responsibilities with the team of other professionals working in a very successful dive operation.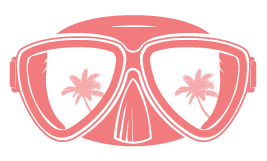 Theory workshops: Fish ID, Physiology, Physics, Coral
The Ocean Advocate program, is an addition to the standard package. It primary focus is on environmental topics including, reef check surveys, introduction to coral conservation as well as AWARE specialties.
For those who crave a bit of an adrenalin kick we created an Adventure package that includes additional specialties like Wreck, Sidemount or Deep diver, monthly gym pass at Gili Fit and a try dive on a Closed Circuit Rebreather.
With Trawangan Dive as your base dive centre you have the opportunity to gain knowledge far beyond the Divemaster course. You can choose to become a dive instructor with our in-house Instructor Development Course or become a technical diver.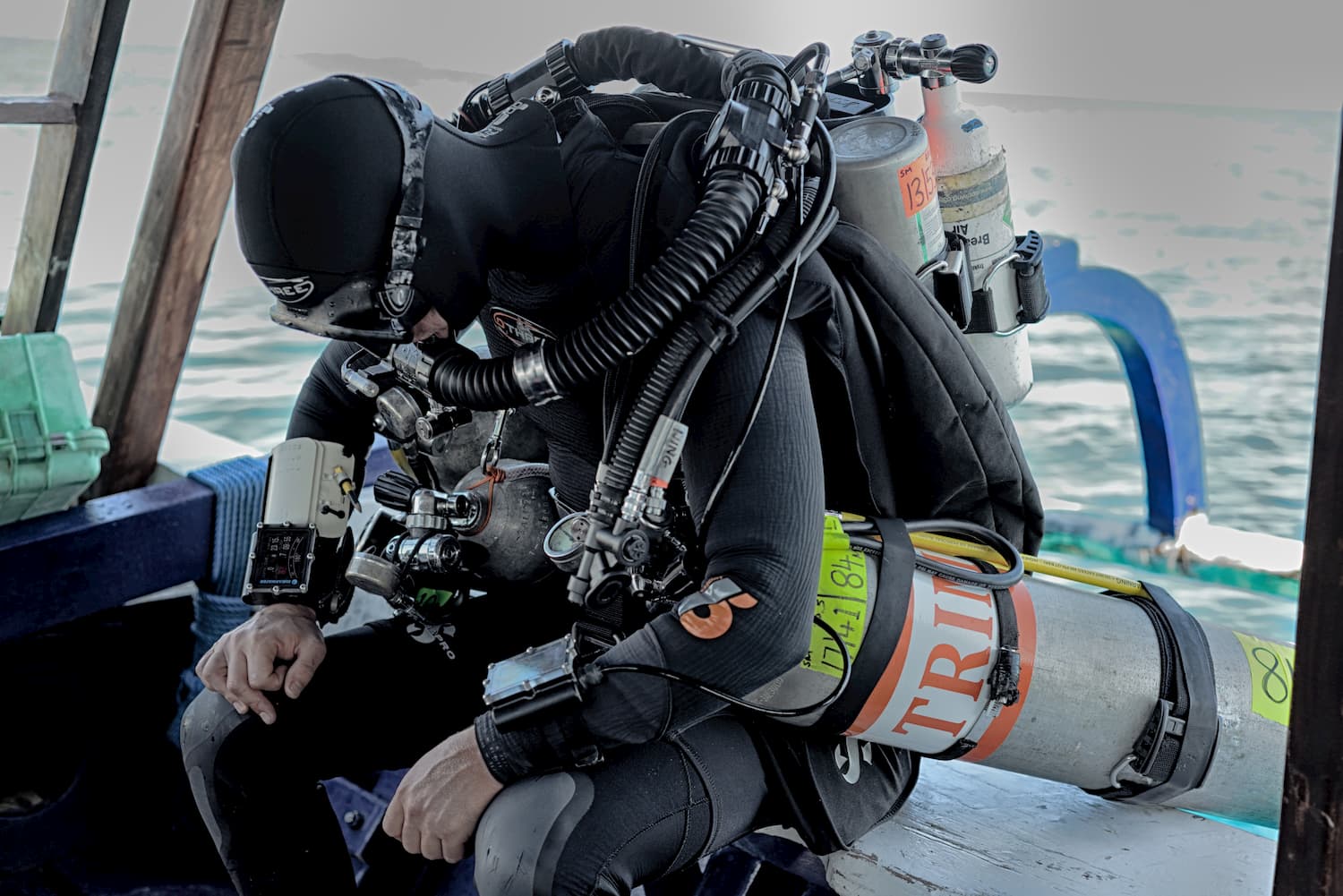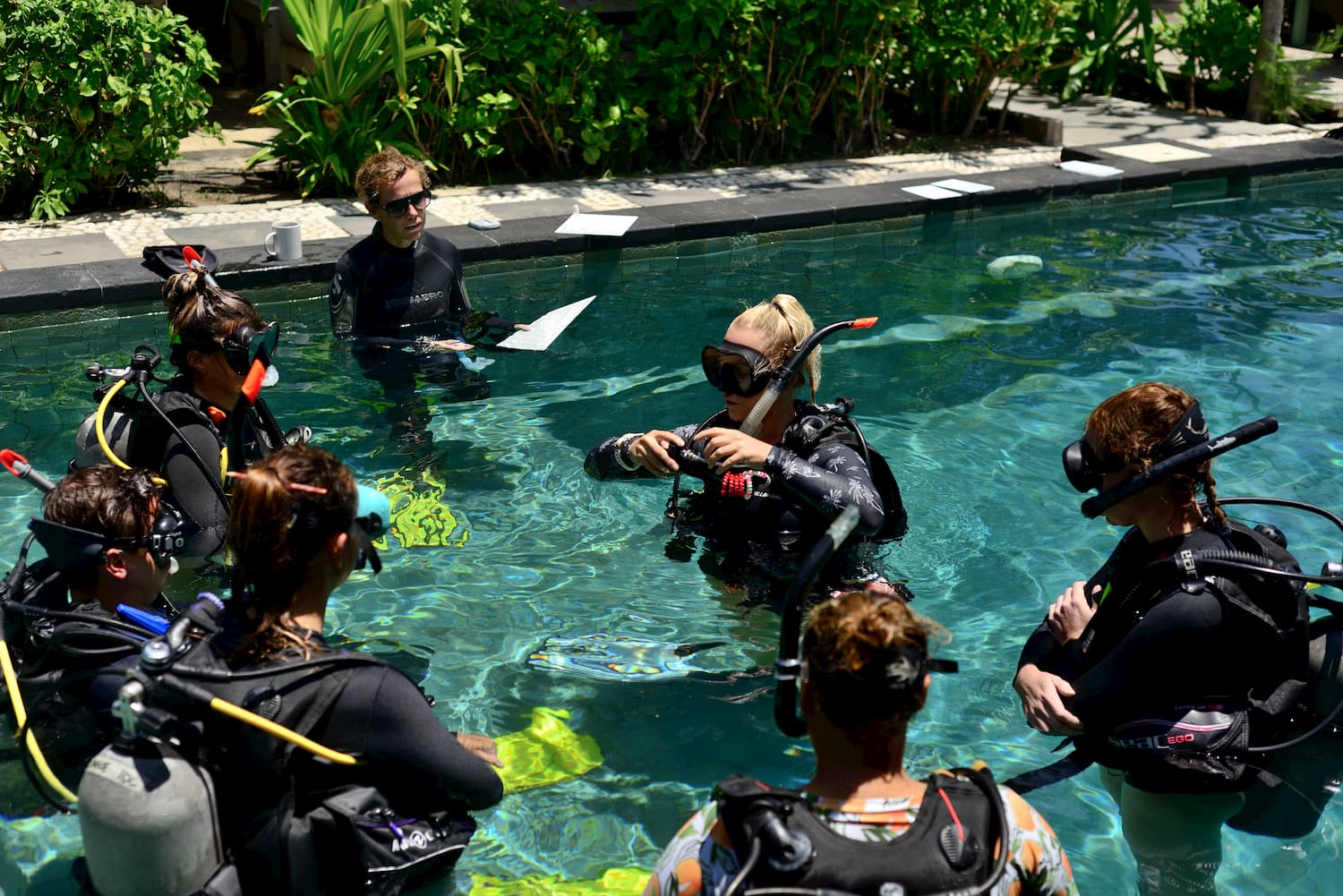 Instructor Development Course
For those of you thinking about progressing to your Instructor Development Course our Divemaster program gives you a very solid starting point. With that in mind we've add some extra skill circuits and opportunity to assist regularly on various courses from Discover Scuba Diving Program to Rescue in order to get you ready.
Read here what our Previous Divemaster's saying about us
Frequently Asked Questions
Are you based at Trawangan Dive Centre?
Yes, Divemaster Gilis is part of Trawangan Dive Centre career development sector. Therefore you are able to take part not only in your professional training but also in basic dive courses and specialities.
Are you PADI?
What is included in the course?
Depending on a Divemaster package, we include different workshops and courses.
But overall the course includes:
PADI Divemaster course

Unlimited fun dives.

Dive equipment (BCD, regulators, fins, mask, snorkel, and wetsuit). All in all, we still recommend bringing your own mask, snorkel, fins, and a dive computer.

Discount in our "Fat Cats" restaurant.

Discount on speciality courses and technical diving course.

Two Trawangan Dive dive t-shirts.

Visa extension assistance.

Assisting with finding accommodation.

Assisting with finding job opportunities.

Free wifi in the dive centre.
Not Included:
PADI Membership fees

PADI Crew Pack (course materials). You can purchase them at Trawangan Dive or order them on-line prior to your arrival.

Indonesian Visa fees.

Accommodation.

Dive computer.

SMB (surface marker buoy) with the reel.
What visa do I need?
As you will be attending your dive training, the only visa you need is a tourist visa.
If you are planning to come only for 30 days it's free of charge for most of the countries.
If you are planning to stay 60 days you can get a tourist visa on arrival, just make sure you pay the required fees, once you arrive at the airport in Bali or Jakarta (bare in mind not all the ports offer that option). With that visa, you are allowed to stay in Indonesia for 60 days without leaving the country, but you will need to extend it after 30 days. You can do that in Lombok immigration office. We are happy to help you with the extension through our agent. The fees are usually around 1,000,000IDR (100 AUS).
If you are thinking of staying longer than that, you can apply for a social visa in your home country, through the local Indonesian embassy. In order to do that you will need an Indonesian sponsor, we can assist you with that as well. Bear in mind that none of those visas give you permission to work in Indonesia.
Read more about visas here.
Is there a discount for doing multiple courses at the same time?
Yes! We offer a 10% discount on any continuing education courses you do with us at Trawangan Dive as well as technical diving courses with Trawangan Tech.
If you bring your own equipment (BCD, regulators, mask, fins, and dive computer) you'll also get 1,000,000IDR. taken of your Divemaster course fees.
For those interested in continuing with Instructor Development Course we have additional discounts as well.
What is the PADI Divemaster Crew Pack?
Essentially, Divemaster Crew Pack is a package consisting of all the training materials you need, to complete your course.
Learn more by reading this blog post
Are there set start dates?
Divemaster course is a very flexible course therefore we do not have a set date for start and finish. That means you can hop on at any time, however, if you are thinking about doing your IDC (Instructor Development Course) we advise you to plan a sufficient time prior to the starting date of the course.
How long does it take?
We recommend giving yourself 4 to 6 weeks. That is sufficient time to finish all your assignments as well as relax and enjoy the island vibe.
If you are already experienced and fairly confident diver we can arrange the course that will last shorter than that.
On the other hand, if you are not certified diver just yet or you do not fulfill the prerequisites to start the Divemaster program we can extend that time as well.
Can I work while I am there to cover the cost of the course? Do you offer a free internship?
Unfortunately due to Indonesian visa regulations you are not allowed to work while you're in training without an appropriate working visa. That gives you a great opportunity to just focus on the task you are due to complete and progress as a diver without additional pressure. We find that more beneficial for our candidates, as that leaves you the freedom to enjoy the island and the course itself.
In effect to that, we do not offer free internships for our Divemaster candidates.
Where can I find accommodation?
There is plenty of options to choose from, depending on your budget. We can recommend you some homestays, where we usually accommodate our candidates or assist you in finding the accommodation suitable for your needs. The best way to go is to book a room for two to three nights at Trawangan Dive Centre prior to your arrival, you can contact us directly. Once you are on the island, you can just have a look around and find something that will fit you best.
What equipment is required?
Once you start your Divemaster course you'll be required to have an SMB (surface marker buoy) with a minimum 30-meter line. It should be visible, minimum a meter long, and design to seal at the bottom after deployment.
Another important piece of equipment for dive professionals is a dive computer, however, you have an option to rent one for the time of your training.
We recommend bringing your own mask and snorkel as well.
If you didn't have the chance to get the required equipment before your arrival you can purchase them at Trawangan Dive store.
FAQ What is a PADI Divemaster Crew Pack?
Divemaster Crew Pack is a package consisting of all the training materials you need to complete your course. It includes:
PADI Divemaster manual

with nine knowledge development sections.

"Encyclopedia of recreational diving"

it is a book that prop up dive theory.

Waterproof slates

aid for teaching courses and run briefings.

PADI Instructor Manual

reference for all standards that need to be followed while conducting PADI courses.

Divemaster paperwork and worksheet.
PADI Hologram Sticker

is simply proof that you purchased original PADI materials from a reliable source.

PADI Recreational Dive Planner (RDP) and Electronic Multilevel Dive Planner (eRDPml) code.
PADI Logbook

to keep track of your dives.
To find out more go to our blog.
Let us know if you have any question. Send us a message or visit us at our dive shop. We would love to meet you!
Read our Blog for more information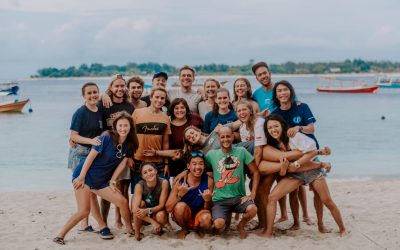 by Laura Kazimierska Let's face it, the last few years were quite unusual for all of us, with the emotional rollercoasters, lockdowns, travel bans and restrictions. It's fair to say that the global...
read more