Bali is usually the first thing that comes up when talking about Indonesia. Mind you, some people think it's a country… (yayx). Sorry to disappoint those who are misinformed, but Bali is one of more than 17,000 Indonesian islands and is one of the most popular travel destinations in the world. However, Indonesia has so much more to offer, especially for scuba divers, if you move further away from the famous Hindu island.
If you are a diver planning to spend a few weeks in Indonesia you are in one of the best places on Earth for underwater exploration. The country itself is an archipelago, separating two great bodies of water, the South Pacific and the Indian Ocean, with its Indonesian Throughflow ( massive flow of water that affects Earth's rotation) and Wallace line, where back in the day, great evolutionary discoveries were made. It really is an incredible country to visit. The abundance of natural beauty surrounds you everywhere you look. Situated in a coral triangle, water creates the essence of life and you get to enjoy it every day. I'll tell you one thing for sure my friend, you just made the best decision ever and I'd be surprised if you won't be coming back for more.
This guide will help you to start your diving adventure in Indonesia by briefly explaining how to get to places you might never have heard of and covering different diving destinations. Each of them offers something truly unique and everyone can find something they'll enjoy. Regardless of your certification level, better yet your diving adventure could potentially start here, beware you might be spoiled for life ;P
Table of Contents
THE GILIS
Now, you arrive at the Bali airport in Denpasar, and you get a brutal face slap into reality after reading "Eat, Pray, Love". I quickly realized that Bali is not what I was looking for as it can be extremely busy, noisy, full of tourists, and local people are trying to "collect their tourist tax" on every corner, starting with a taxi to your hotel.
If that is a little bit too much for you and you want a slightly more original experience, maybe you dream about a lost paradise or you're simply trying to escape the traffic, quickly find a way to book your ticket to Gili Islands. There are no motor vehicles there, it takes you an hour or so to walk around the whole island and surrounding crystal clear waters are adorned with turtles and other incredible marine creatures.
You get to the Gili Islands by boat, all you need to do is book tickets for a fast boat at your hotel or at any little travel agent that you'll find on the streets of Bali. It should take you no more than 4 to 5 hours total, car transport included. Bear in mind though that boats to the Gilis are currently leaving only in the mornings. You can also take a slow ferry that departs from Padagbai but that is a half-day journey. Another option is to fly to Lombok Praya, where there are flights a few times a day. Then you can organize private transport and within 2 hours drive and small crossing on a speed boat you'll be on one of the little islands.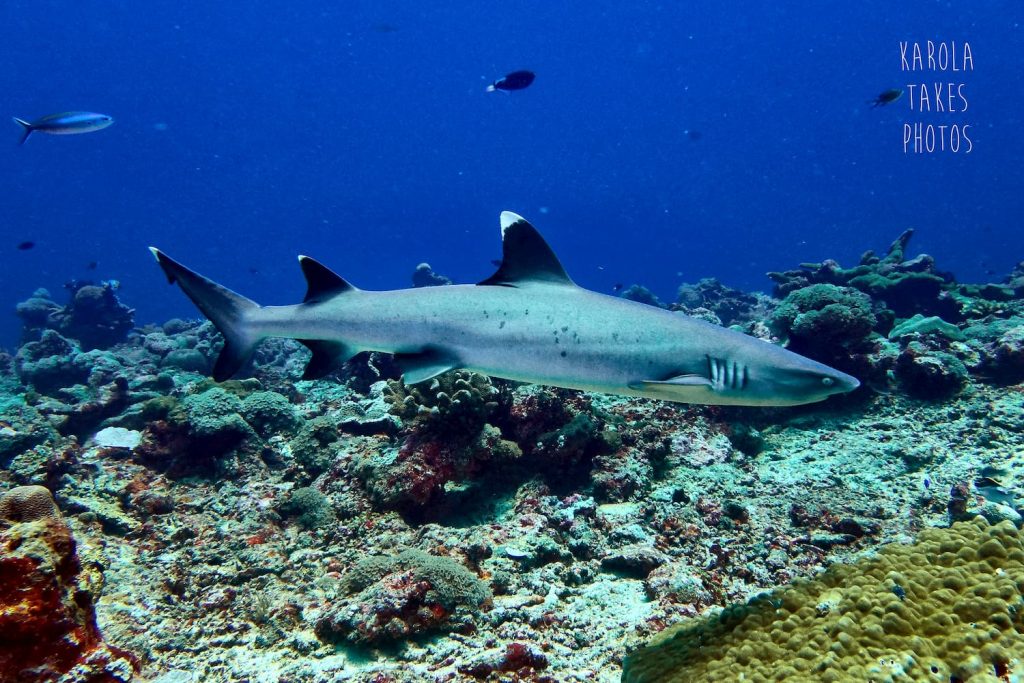 If you are not a certified diver yet, haven't been diving for a while, or you want to progress to the next level, this is where your adventure with diving should begin. You can find many dive centers offering scuba diving, most of them are associated with GIDA (Gili Islands Divers Association) and that keeps the reasonable price for diving the same across the three islands. GIDA also promotes safe diving practices, working together to keep standards high along with improving the environmental footprint of diving in the GIlis.
The islands are home to a mind-blowing turtle population, and some of them are the size of a coffee table. Trust me! They are also very chilled and used to divers which allow you to have extremely close encounters, without touching of course. You can often see Whitetip and Blacktip reef sharks, rays, octopuses, and tons of other incredible fish. While spending time underwater, you'll also get a taste of how it is to dive in a current so if you haven't tried that yet it's a good idea to start, before venturing further into Indonesian waters.
Diving here is very convenient as it takes probably max 20 minutes to get to the dive site and you can pick a time to hop on and off without spending the whole day on the boat. That is probably one of the reasons why the Gilis are a top destination to get your first diving certification and continue on. You can become an Open Water diver in just 3 days!!
For those into deep and technical diving, it's a great place as well, as just after a 25-minute boat ride you can roll back into an incredibly beautiful walls system reaching depth up to 600m. Some of the corals have never been seen before anywhere else. You can practice drifting decompression and challenge yourself with tech diving in a current. It is a truly fantastic place to start your adventure with technical diving as well.
Plus, the Gilis are a great place to just chill out, meet new friends, become a part of an island community, and get over the culture shock in no time. So if it's your first Indonesian experience you should probably start here. Some of us did and we never left, so be careful. 😉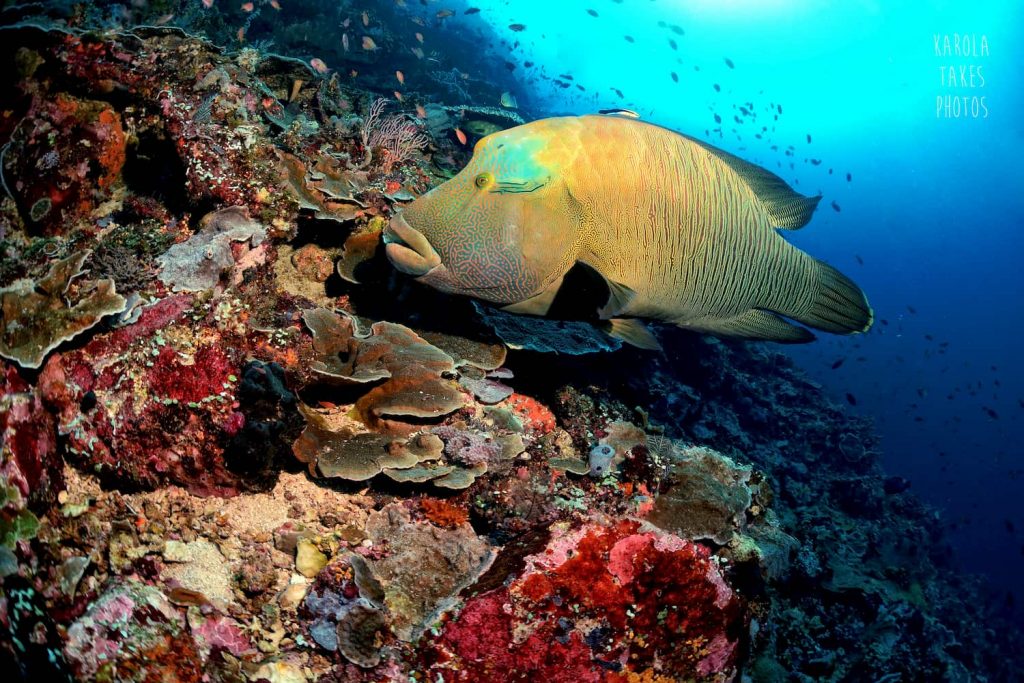 Next stop: LOMBOK
Situated just across the channel from the Gilis, some say it's like Bali more than 20 years ago. I think it has its own little vibe. Our beautiful Lombok, in some places totally fancy, trendy, and instagrammable while in others still rough and authentic. When you think of diving Lombok a lot of people think about the Gilis, but there is so much more than that. South Lombok is a great place to see schooling Hammerheads and Mobula rays at a dive site called Magnet. There are dive operators at Belongas Bay and the best timeframe is from August to the end of October. We have been going there for years and it's excellent.
Now you also have an option to dive from Kuta in South Lombok. Blue Marlin dive center took on its own challenge to discover new diving spots around the area and with a great success.
The famous "Game Changer" is a site where you can spot Tunas, GT's, Dolphins, Threshers, and even whales cruising on the surface. It's not only the big fish you can find in Kuta as some other sites have incredible macro, where corals are so healthy that you might think you are diving in a marine park. Plus once the conditions are allowable, they might take you closer to the island of Sumbawa where apparently there is a manta cleaning station. It's all so new and exciting, that not only are you diving, but you also feel like an explorer!
From Lombok you can flight directly to SULAWESI
Looking at a map, put your finger on Bali and then let it go up and to the right. You'll find there the odd-shaped Island of Sulawesi (it reminds me of looking at the dog from behind with its tail up). Right at the tip of that "tail" to the North-East, close to the town called Bitung, the mecca of diving photographers, a little spot called Lembeh Strait, is located. If you've ever seen an underwater photo of something incredibly cool and incredibly small, that was probably taken in Lembeh. Photographers from all over the globe venture to that little island to get their perfect million dollar shot. This place below the surface is so incredibly cool and full of creatures that it has it's very own dragon: Lembeh Sea Dragon. I'm not kidding! Now it's far from the size of the one you can see in Scotland, actually quite the opposite. It was first discovered in 2006 and belongs to the Family of seahorses and pipefishes so it's rather small. Amongst those unique creatures, you'll get to see a variety of Frogfish, pigmy seahorses (including Pontoh's!! <love>), vibrant nudies, colorful shrimps, and crabs, plus all the other usual suspects.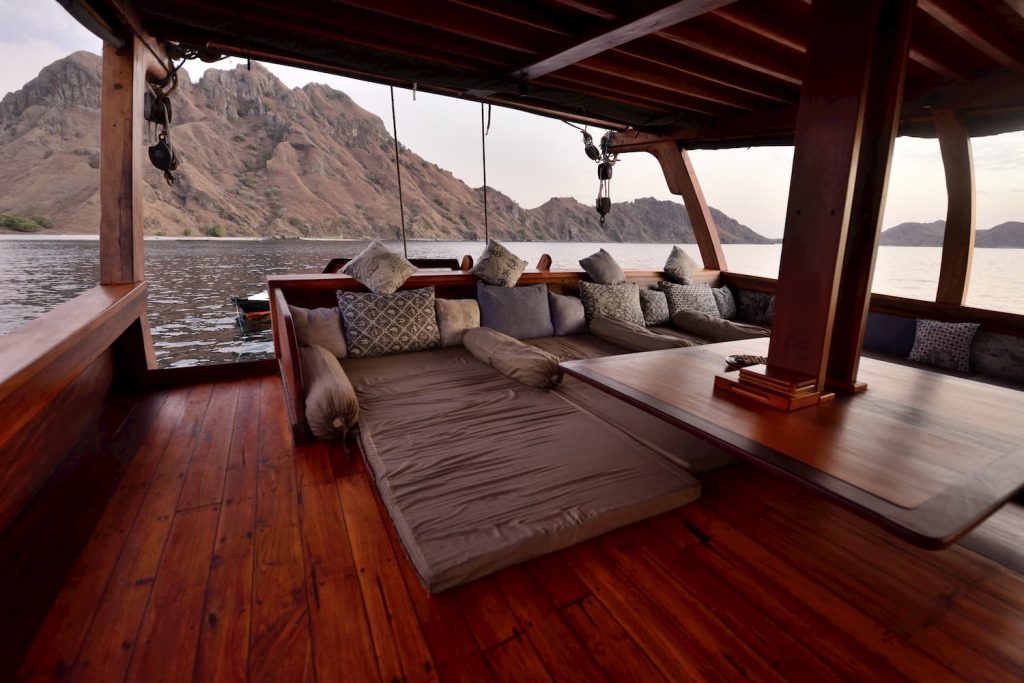 If a macro is not your thing, no need to skip the vibrant Sulawesi. All you need to do is go to Bunaken, it's right on the other side of the island, close to a city called Manado (North-West). Here you can get a feeling of what wall diving really is. Dramatic topography allows you to reach depths way beyond 100 meters within a few minutes. Only if you are certified to dive that deep, of course. If you aren't a badass tech diver just yet, nothing to worry about, (visit The Scuba Mermaid and start from there) the Bunaken walls start from a depth of 10 meters, some even shallower. You get to enjoy breathtaking coral fans, giant sponges, schooling fish, turtles (who are much more scared of divers than the ones in the Gilis ;P ) and so much more. Join a sunset dive to see the incredibly fascinating and unique mating dance of Mandarin fish.
That part of Indonesia is also home to a very special and prehistoric deep sea fish, the Indonesian coelacanth (Ikan raja laut- King of the sea). There are only two places on Earth known to be a natural habitat for this living dinosaur and there are still loads of things to explore. So get your gear on and dive in.
From Manado, you can fly directly to Sorong, the main hub for all divers in RAJA AMPAT.
If you close your eyes and imagine paradise, with its evergreen tiny islands surrounded by turquoise clear water, secret beaches, and native people living their slow life then you just drifted away to Raja Ampat (literally meaning The Four Kings). An archipelago comprising of over 1,500 islets surrounding four main islands; Waigeo, Batanta, Salawati, and Misool. It's one of the top diving destinations in the world with one of the most diverse underwater eco-systems on the planet. Raja Ampat is stunning not only below but also above the surface with little pinnacles and lagoons scattered with Papuan birds of paradise everywhere. It is for sure one of the most beautiful places on the planet as well as the most famous Indonesian marine reserve.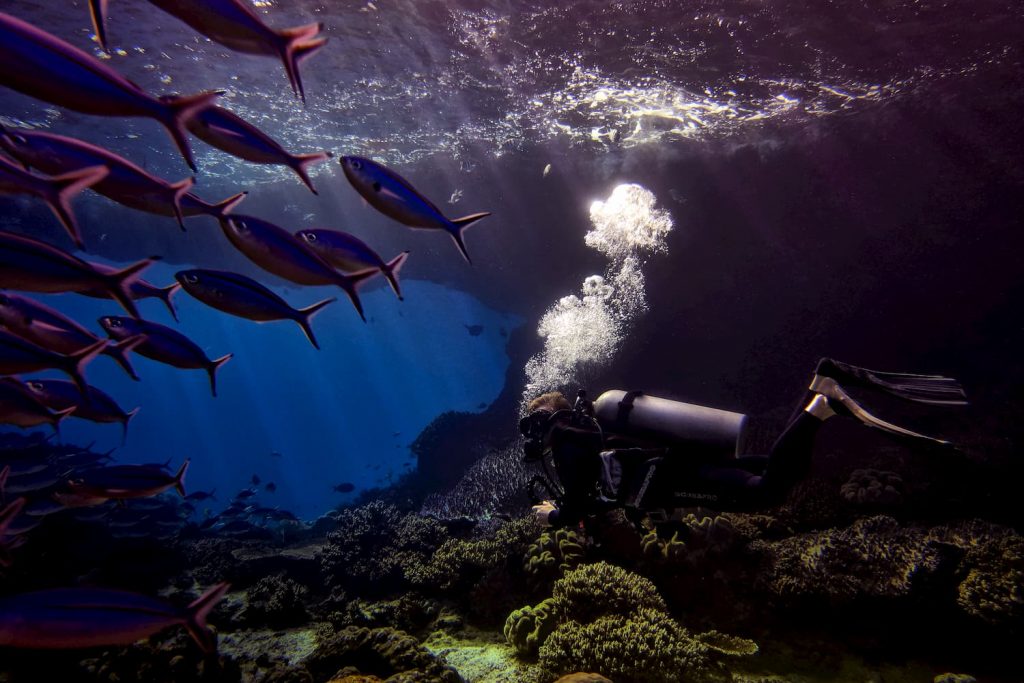 The best way to dive is on a liveaboard but you can also find options to stay on one of the islands in a homestay if you're on a budget, or a small resort if you have some cash to splash. Honestly, to appreciate it entirely, you should be at least an Advanced diver. It's up to you of course, as the dive operators cater to all scuba divers no matter the certification. The benefit of getting additional dive experience prior to your trip is increased comfort underwater as some of the dive sites might be quite tricky because of the current. Besides, your buoyancy should be spot on as well as you don't want to create any damage to the pristine coral reef right?!?.
No matter what option you choose, you'll be rewarded with a magical underwater experience with an explosion of colors. From oceanic manta rays, schools of Bumphead parrotfish, and dolphins escorting you to the dive site, to little pygmy sea horses inhabiting huge purple Gorgonian fans. You will definitely be able to find something and tick it off from your marine life wish list.
Where next? Diving in ALOR.
A fairly unexplored part of Indonesia often overlooked by many divers as it's a bit off the beaten track, nonetheless worth visiting for sure! Alor is quite wild but there are a few nice places to stay on land or you can choose to go on a liveaboard, I always highly recommend that option.
As most of the dives are on the walls in the middle of the passage between two islands, Alor and Pantar, you can expect all the crazy currents that Indonesia is famous for. With that comes a huge reward, as you can see schooling Hammerhead sharks almost all year round. It is also known to be a breeding ground for Thresher sharks. Thresher Shark Indonesia, an NGO, is actively working there to tag them and control the population for further protection and conservation projects. It's also on the migration path for various kinds of water mammals so there you can spot Pilot whales, False killer whales, Humpbacks, and even a Blue whale if you are lucky. For those obsessed with macro there are a few spots where amongst black volcanic sands in protected bays, you can find countless Rhinopias, decorator crabs, Ornate ghost pipefish, and even a hairy octopus. You will be well sheltered from the currents, so get your camera ready.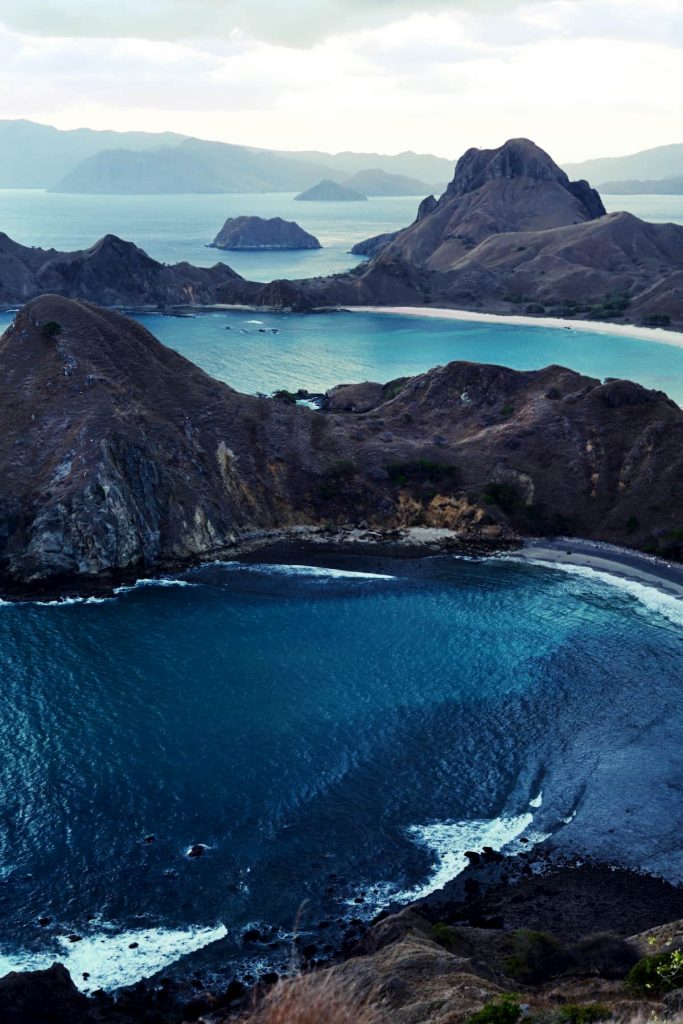 What's so unique about Alor is once you're visiting you get that authentic and rough vibe that takes you straight back in time to the old routes of the spice islands.
There are a few ways to get there. If you want to fly, just look for the airport in Kalabahi, the main town on Alor island. You can find a direct flight from Bali, Sorong (if you are diving in Raja Ampat), or Makasar (from Sulawesi). The other way is to take a slow ferry. The company you should be researching is called Pelni, the largest ferry company in Indonesia, it offers connections from many harbors around the country. I'm sure that way of travel will offer an adventure of its own kind as well.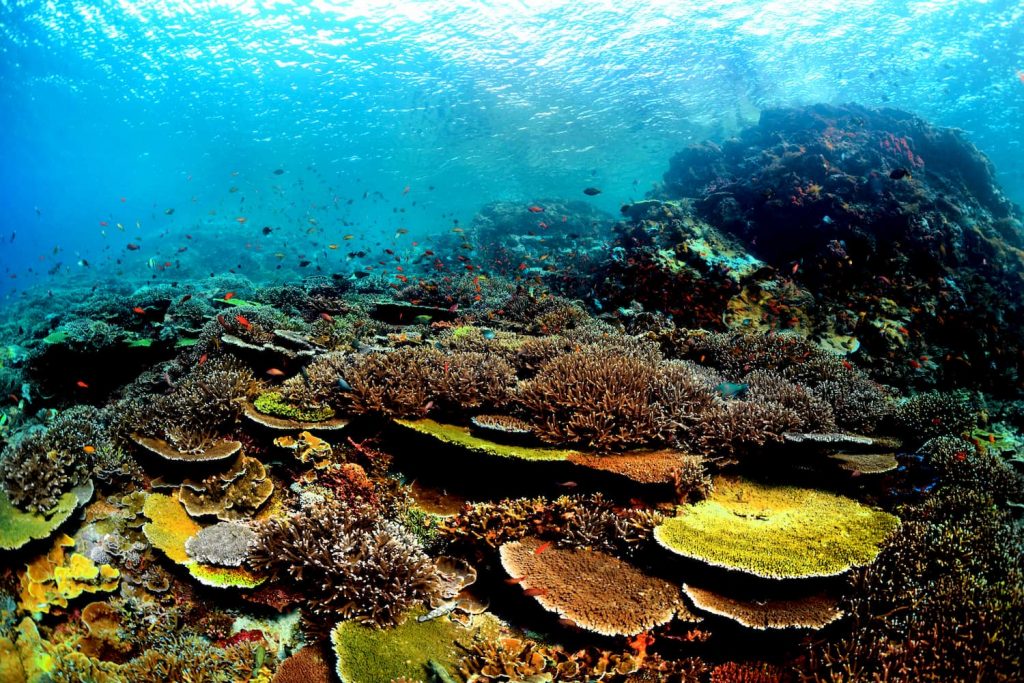 The other option is to hop on a liveaboard that does the crossing from Komodo to Raja Ampat as they usually pass through Alor to get some supplies or do it the other way round. There are some boats that do the halfway trips as well from Ambon down to Alor. Those crossings will for sure deliver you one of the most incredible and unforgettable diving experiences in this part of the world. So get ready to get your mind blown away.
Coming back from the remote Eastern part of Indonesia you can't miss KOMODO!
Ah, what to say… when I think of Komodo it gives me goosebumps. Not only have I spent my honeymoon there, but also had one of the best dives ever. I literally cried in my mask because I was so overwhelmed with the beauty. In addition, I had a few near-death experiences (just joking, or maybe not :P) taken totally by a current so strong that my reg was purging and bubbles were traveling horizontally while holding on for dear life on a reef hock attached to a boulder, SO MUCH FUN! Bear in mind I had over 2000 dives by then.
Komodo is a place that's gained massive popularity and huge exposure in the last few years. It used to be a dive destination that you would go to only as an experienced diver as the conditions are very challenging. Now with the huge amount of liveaboards, accommodation options, and resorts on the islands they welcome literally everyone. That is also one of the reasons why reefs around there are suffering (too many people with all the gear and no idea…)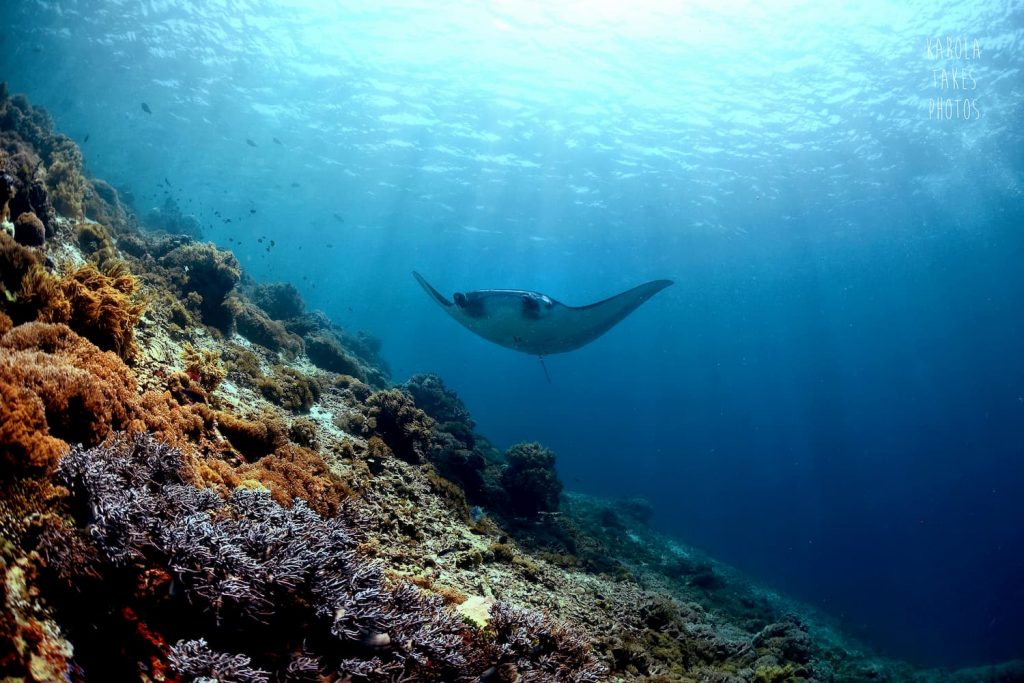 Komodo is quite seasonal and the best time to dive here is between May and November. Depending on weather conditions and visibility you might not be able to dive in all of the spots. However, the rule of thumb is that when the North part of the park is not that great the South is epic and vice versa. Dive sites located in the central area are usually good to go all year round.
Labuan Bajo is a port town and the gate to the underwater wonders of Komodo National Park. While enjoying your cold Bintang, overlooking the bay shimmering in sunset light, you'll see all the liveaboards parked in the harbor. You should already have butterflies in your stomach, that's how exciting diving in Komodo can be. You can expect to see literally anything, even the Megamouth shark was cruising there a few years ago! Helloooo?!?!?!
Strong currents bring heaps of nutrients and fairly cold water, therefore the coral reef is thriving there and fish are incredibly happy congregating in massive schools. From giant Trevallies, Bumpheads, and Manta rays to Gray reef sharks, Napoleon wrasse, and Eagle rays that you might be able to see all on one dive. But don't be fooled, usually, only the most experienced divers gain access to those incredibly crazy, amazing sites. Do not wait then. Get some dives under your belt, work on your buoyancy, and drift diving skills and you'll be good to go!
---
With the current situation of the COVID-19 pandemic, Indonesia is closed for international tourism, but most of the places are happy to welcome everyone that travels within the country. So if you are stuck in Bali or Jakarta it's a great opportunity to have an incredible dive time for minimum cost as dive operators are offering ridiculously low prices at the moment. With no dive traffic, nature is getting some rest therefore the marine life is thriving. Don't wait for too long just GO!!