Written by: Nicole Lobodzinski
Table of Contents
How did you get into diving?
My dad shared his love for the ocean with me. Growing up he used to bring me on his scuba holidays. I would sit on the boat during his dives and eagerly wait for him to surface so he could share his stories with me, about what he saw. As soon as I was 10 years old, he made sure that I was certified so I could join him on underwater adventures, and I haven't looked back since.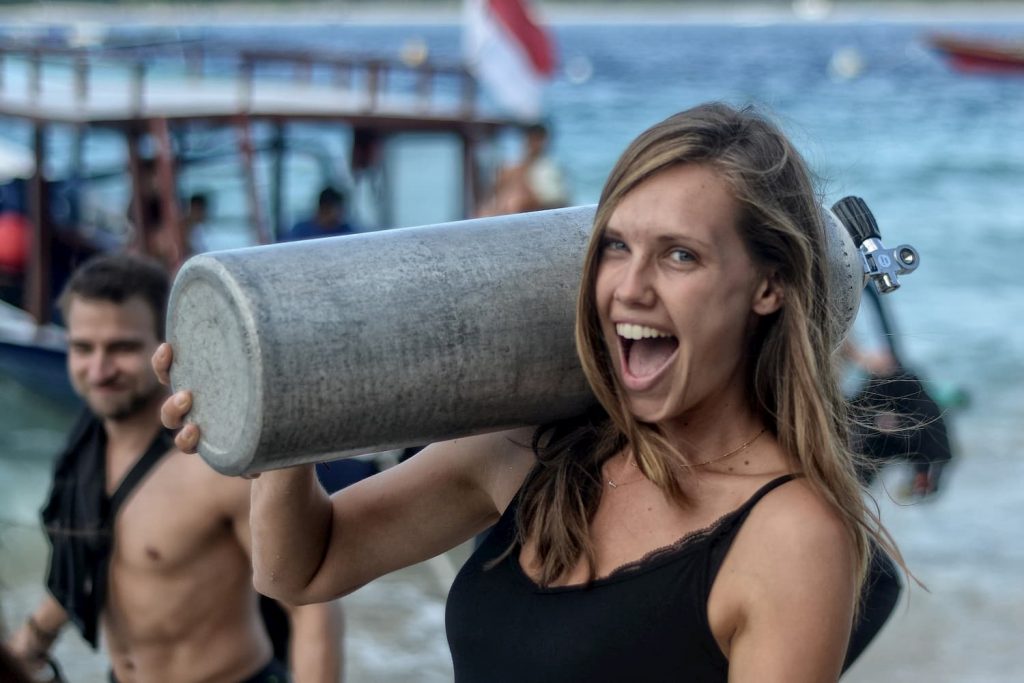 Why did you decide to do your Divemaster Training at TDC?
I came to Gili Trawangan for the first time in March to participate in a two-week artificial reef-building course with Gili Eco Trust, a not-for-profit organization leading eco-projects on the island. I dove at TDC during the course, which is how I got to know the instructors and staff. I was first intimidated by all the instructors but soon realized they were just a big group of weirdos (like me) who are very knowledgeable about diving, and also all happen to be incredibly good-looking. I found myself spending the majority of my time at the shop – I loved the vibe and enjoyed getting to know all the distinct personalities that had me in stitches laughing every day.
If you have ever considered doing your Divemaster training, my advice is – JUST DO IT!
The Divemasters and boat crew were also a good laugh – I'll never forget Ozan singing "Do you want to build a snowman" every single day (annoying at the time, but sentimental in retrospect), dancing with Faby on the boat after each dive, and making jokes with Saleh. Needless to say, the atmosphere was quite contagious. Before I knew what was happening, I was signed up to start my Divemaster training.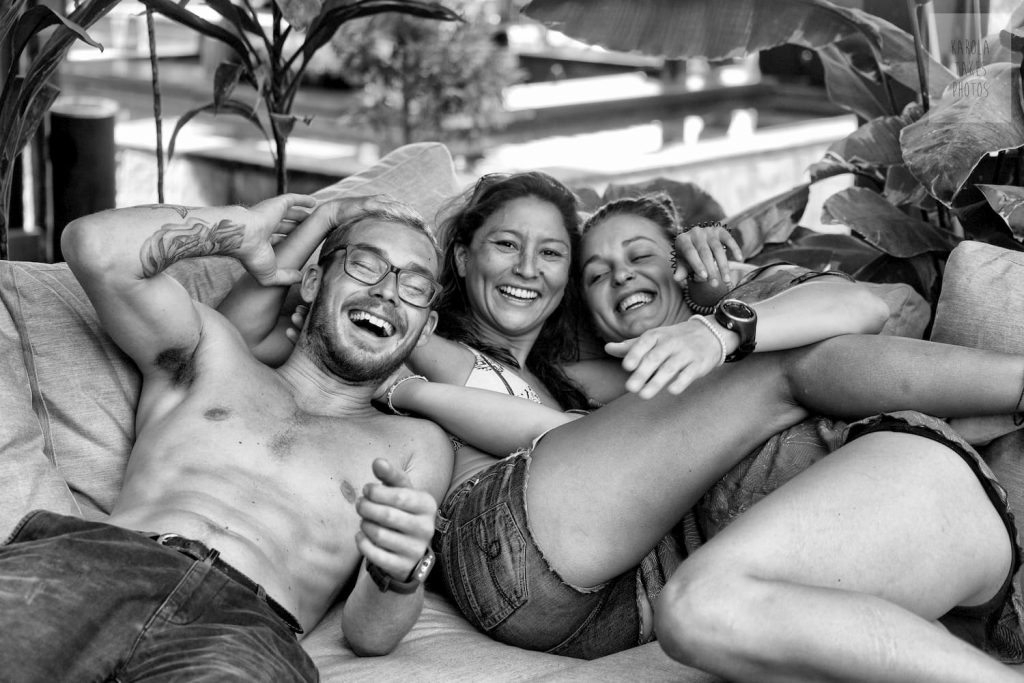 What does a typical day as a Divemaster look like?
Divemaster trainees (DMTs) arrive early in the morning with the instructors to prep (prepare) equipment and figure out if we are assisting in any courses, participating in workshops, or helping out around the shop. Once all set up for the morning is complete, we have breakfast, swap stories from the night before, and then load equipment onto the boats for the first dive of the day (despite my best efforts, I still haven't succeeded in toning any arm muscles from carrying tanks). Every couple weeks the instructors organize DMT workshops on various topics – I had awesome physiology and fish identification workshop with Dani, and a super interesting physics workshop with Kazi. One evening a week we work a late shift with our mentor to learn about how the shop runs and to speak with customers. After hours, the TDC crew often gets together for a family dinner, followed by adventures around the island, whether that's a round of mini-golf, or a night out dancing!
What is your favorite memory from your Divemaster Course?
In the dive community, it's tradition to dive naked on your 100th dive. I was lucky enough to share my naked dive with my mentor, Laura Kazimierska AKA Kazi, and TDC's photographer, Karolatakesphotos at an awesome dive site called Seahorse Bay. We had a blast goofing off and enjoying our naked freedom. That experience is now one of my most treasured memories!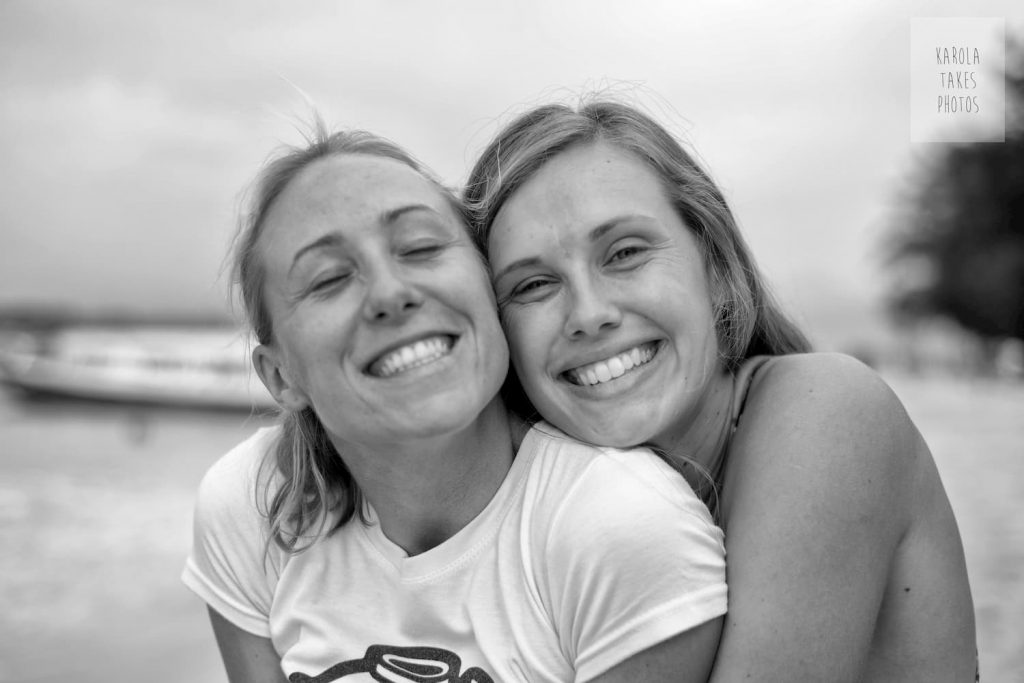 What's your favorite thing to see underwater?
I am a big fan of macro (really small creatures) because it feels like a bit of a scavenger hunt underwater and it's so rewarding when you are able to spot something cool. I'll never forget an awesome night dive at Meno Wall with instructor Ash, who within minutes of our dive found a tiny bobtail squid in the sand – so cool! I also love megafauna and would probably cry happy tears if I finally saw the elusive manta ray at Sunset that has been eluding me for weeks.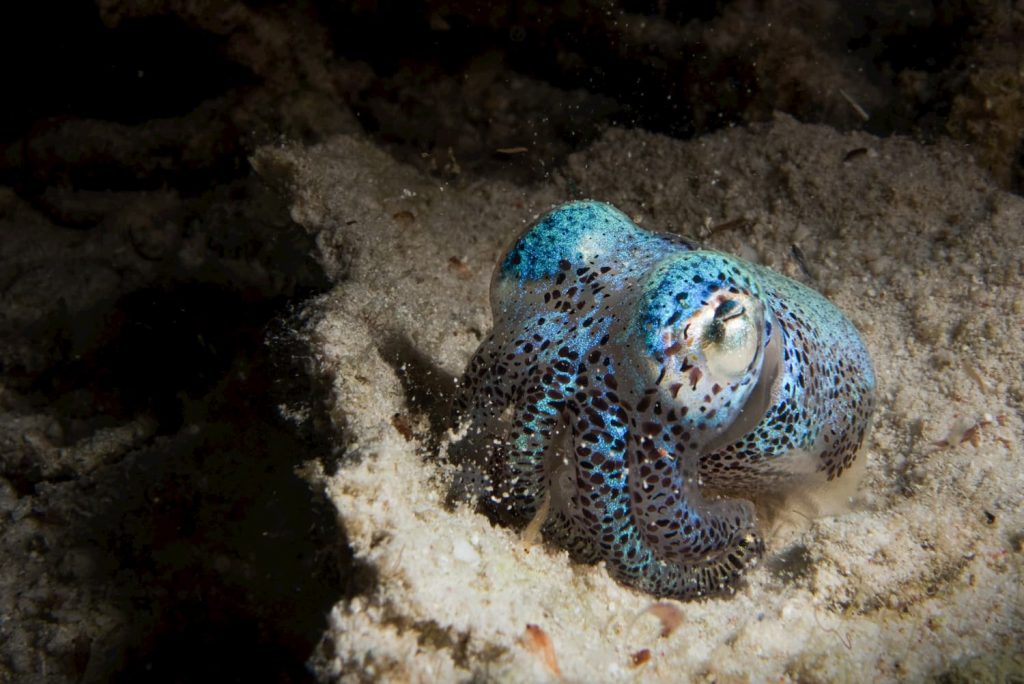 What's your favorite dive site and why?
I love Halik on the north side of the island on a day with a nice current and good visibility. You don't have to go very deep to see cool things. You can drift lazily and peak under ridges in search of juvenile sharks. I also usually see the same school of unicorn fish that like to hang out there.
What's your favorite thing about Trawangan Dive?
Besides the obvious answer (the people!), I'd have to say the shop's cats, Beedle, Monkey, and Legs. Most mornings when I arrive at the shop, I'm greeted by Beedle sitting on his hind legs on the steps lounging around without a care in the world. What a legend.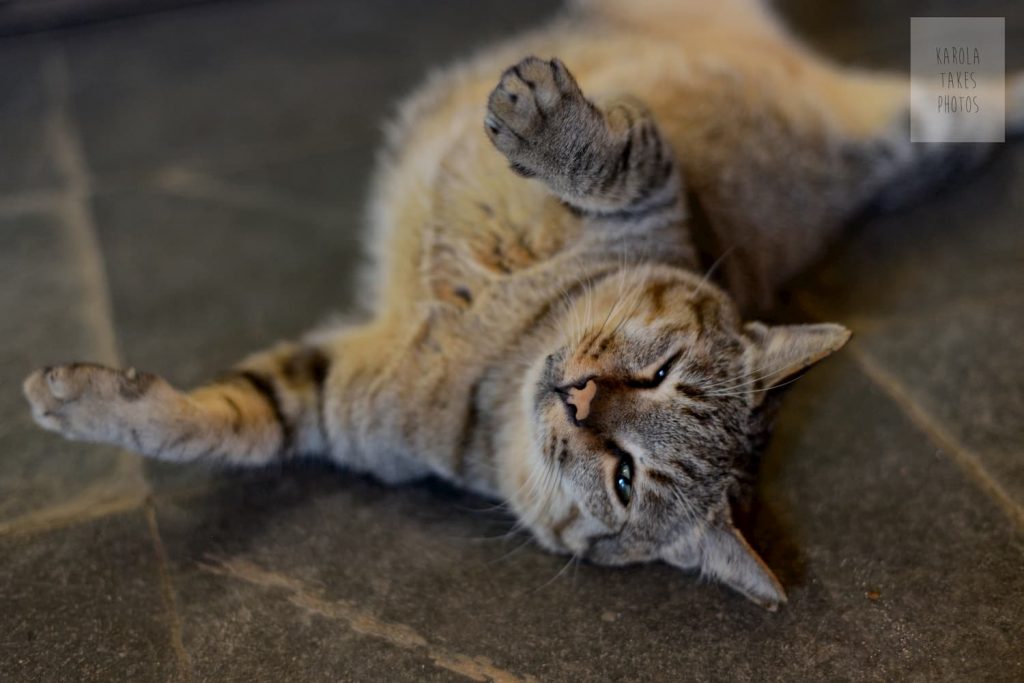 Most embarrassing moment from your DMT?
The night I got "Trawangan Dive Center" tattooed across my lower back. Just kidding! Of all my many embarrassing moments, the most embarrassing was probably when I was assisting instructor Nick on a Rescue Diver course and lost my mask. As an assistant, my role was to simulate problems during the dive that the student needed to fix. I pretend to panic and ripped off my mask at 18 m at Shark Point in a pumping current. By the time the student got to me, my mask was gone, and a true rescue scenario unfolded (I was successfully rescued, the mask was not.)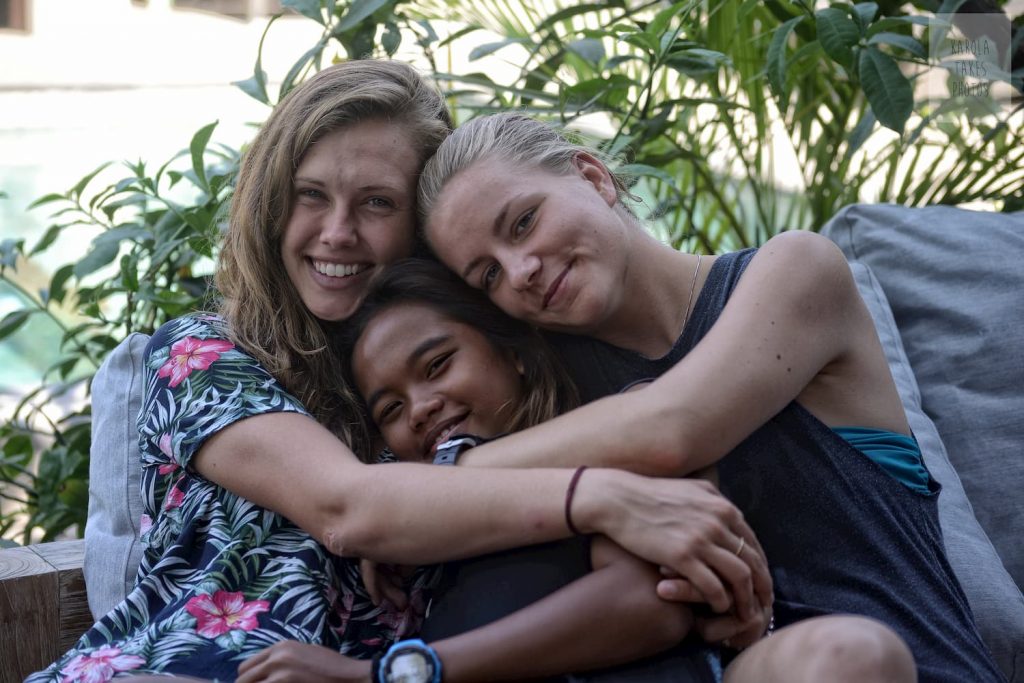 What advice would you give to any potential future DMTs?
If you have ever considered doing your Divemaster training, my advice is – JUST DO IT! You will have the best two months of your life. You will learn so much about diving, improve your skills immeasurably, and probably develop abs from laughing so much (didn't work for me, but not for lack of trying). Gili Trawangan is also an amazing place to do your training because you become comfortable in currents, and if you're interested, there is a lot of other stuff to do on the island, such as yoga and surfing. You'll also develop friendships with people from all over the world who share the same passion for diving. All I can say is come see for yourself – you won't regret it!