By Tom Barnes
I did my Divemaster training at Trawangan Dive Centre (TDC) out on a small island called Gili Trawangan (Gili T), in Indonesia. This is an incredible place to do your dive training, as you live on an island paradise during your course. The Gilis have breathtaking diving on offer with beautiful coral reefs, vast schools of fish and turtles (it's honestly weird if you don't see a turtle on a dive!).
The team at TDC is probably the best on the planet. Their passion for diving and looking after marine life is immediately apparent, and they will pass this enthusiasm over to you too! You will make so many friends with the instructors and other fellow DMTs (Divemaster trainees) throughout the course. By the end of my time on the Gilis, they honestly felt like family to me.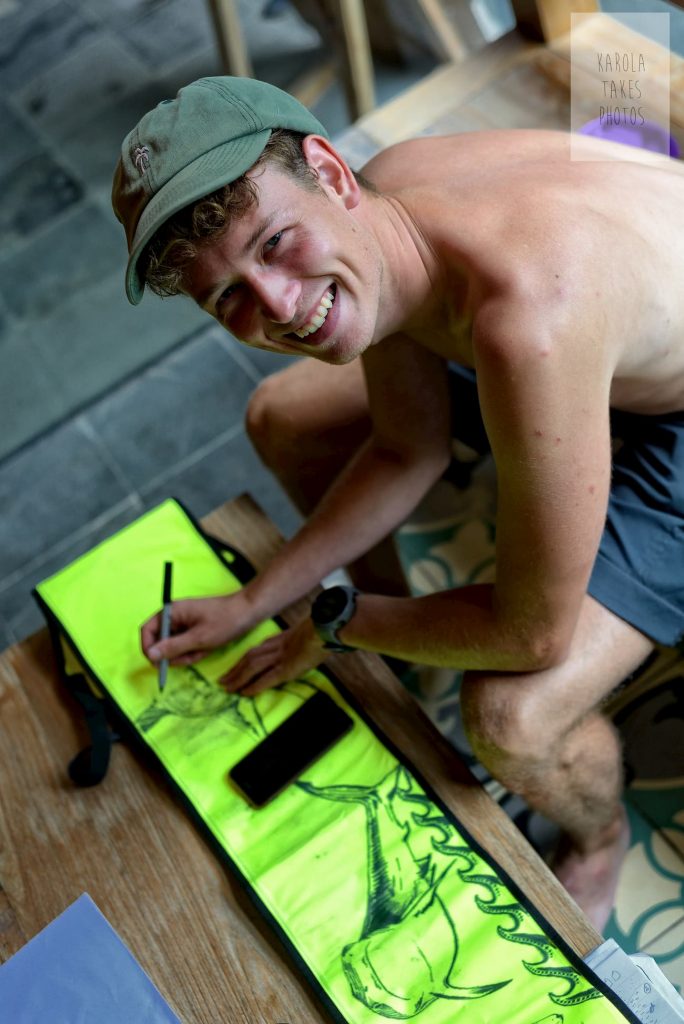 As for the island itself, it is easily accessible from Bali or Lombok, and even if you're hopeless at travel, send a quick email to TDC, and they can advise you on getting there.
Gili Trawangan is a very tiny island, which is excellent! There are no cars on the island, meaning you'll get around either on foot, bike, or horsecart (cidomo). My big tip is to get a bike. You can buy one pretty cheap and re-sell it when you decide to leave. This way, you save time and money.
Though Gili Trawangan is small, it is bursting with life! There's a wide variety of restaurants on the island, and all have very affordable prices. If conscious of spending money, try the local warungs (small food places) slightly inward the island away from the main strip as they are the cheapest. They typically serve only Indonesian food (but not always) for that authentic experience.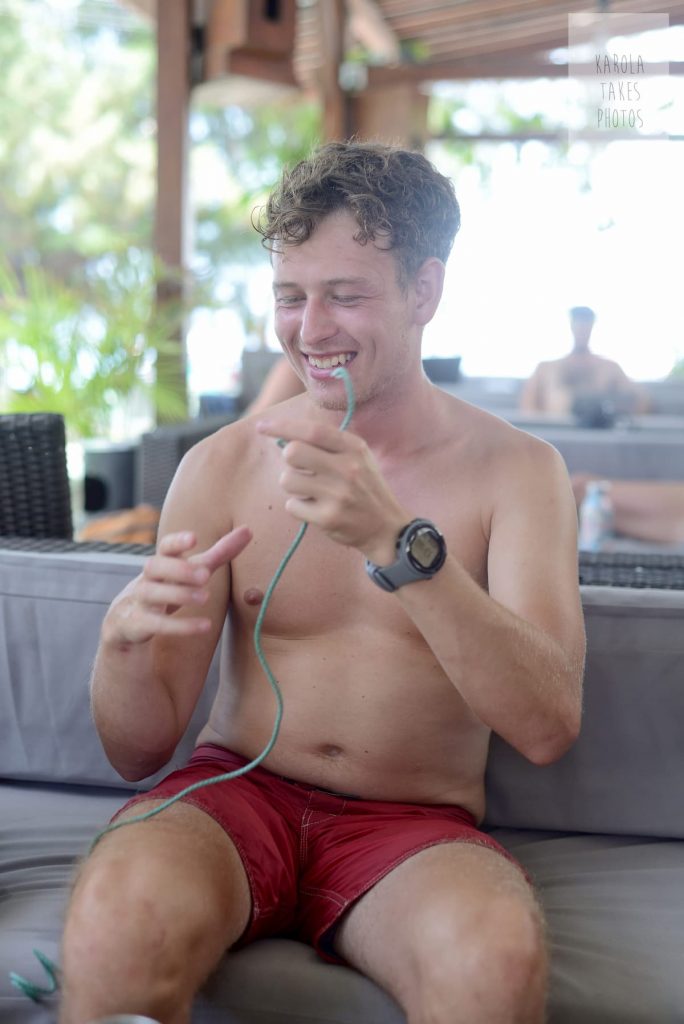 There are plenty of bars on the island as well that give you an option for your post-diving activities. Being a tropical island, you will have no shortage of luscious sandy beaches and beautiful weather (28+ degrees typically). One big recommendation is to get over to the island's west side for gorgeous sunsets. The sunrises are even better if you can handle early starts, with the Lombok Rinjani volcano being your view.

All in all, you'll have one hell of an experience doing your Divemaster at TDC – I know I did! Just be warned, you may never want to leave such a place!
Tom Barnes is an ocean advocate and the founder of the Narked Shark. We are very proud of how he transformed his love for the ocean into a successful business and became an inspiration to other dive professionals.